Title: Prader-Willi syndrome and Sleep Disorders
Date: Saturday, September 26
Time: 11:00 AM to 1:00 PM Eastern / 10:00 AM to 12:00 PM Central / 8:00 AM to 10:00 AM Pacific
Description: Join us for this comprehensive and collaborative live webinar to better understand how sleep issues may be related to the symptoms of Prader-Willi syndrome. Narcolepsy and cataplexy, excessive daytime sleepiness, apnea, and other sleep issues will be explored. Moderated by Maria Picone, Founder/CEO of TREND Community, with expert panelists from Texas Children's Hospital and Harmony Biosciences and featuring two teens with PWS as guest speakers.
Registration URL: https://attendee.gotowebinar.com/register/1544906605096006924
Agenda:
Maria Picone, TREND Community
What is TREND Community?
How has TREND used its technology to shed light on sleep disorders in PWS.
Dr. Daniel Glaze and Dr. Amee Revana, Texas Children's Hospital
What sleep issues are common in PWS?
What are narcolepsy and cataplexy and what do they look like?
How are narcolepsy and cataplexy diagnosed? Who do you go to see if you think you are experiencing these issues?
Dr. Jeff Dayno, Harmony Biosciences
What is the role of histamine in promoting wakefulness?
Why does reduced histamine contribute to excessive daytime sleepiness?
Excessive Daytime Sleepiness – What are the similarities and differences between narcolepsy and PWS?
Panel (Questions to be submitted beforehand)
Kian Tan
Justice Rickenbach
Speaker Bios: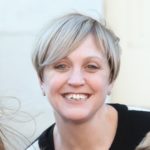 Maria Picone is mom to 7 year-old Téa who has Prader-Willi syndrome. She is also the Co-Founder and CEO of TREND Community. TREND is a digital health analytics company with a mission to inspire solutions that accelerate treatment discovery and improve the quality of life for people living with rare and underserved diseases. Maria and her husband Chris started TREND together after Téa was born. TREND's technology analyzes social media conversations to understand diseases from patient and caregiver perspectives. These valuable insights can shed light on aspects of our health conditions that even our most qualified doctors and scientists couldn't possibly know.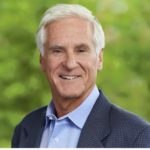 Jeffrey M. Dayno, M.D. is Chief Medical Officer at Harmony Biosciences, where he oversees all activities related to clinical development, regulatory and medical affairs.  He is a neurologist with 10 years of experience in clinical and academic medicine followed by over 20 years of experience in leadership roles at Merck & Co., Cephalon, and ViroPharma, building and leading clinical, regulatory and medical affairs teams toward multiple NDA approvals and medical support of successful product launches.  Dr. Dayno has served as Principal Investigator on numerous clinical trials and has published and lectured extensively on various topics in the field of Neurology, with a focus on stroke, sleep disorders, pain and migraine. He has also served as a peer reviewer for several scientific neurology journals.  Dr. Dayno earned his medical degree from Temple University School of Medicine, did his residency training in Neurology at Temple University Hospital, and completed a fellowship in Stroke and Cerebrovascular Disorders in the Department of Neurology at Henry Ford Hospital.  He served on the neurology faculty at Jefferson Medical College prior to transitioning into R&D roles in the pharmaceutical industry.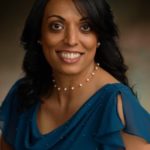 Dr. Amee Revana is a triple board certified pediatrician (general pediatrics, pediatric pulmonology, sleep medicine).  She has a strong interest in general pulmonary diseases such as asthma and chronic lung disease of prematurity as well as in sleep disorders such as obstructive sleep apnea, insomnia, narcolepsy, hypersomnia, circadian rhythm disorders, and restless leg syndrome.  She enjoys working with children of all ages and is dedicating in helping children and their caregivers as a team.  She is actively involved in teaching trainees in pediatric pulmonary and sleep medicine.   Her research interests include:  home sleep apnea testing in children, Prader Willi Syndrome, and Narcolepsy.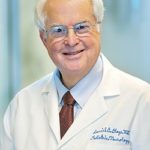 Dr. Daniel Glaze's research interests are focused upon Rett Syndrome and include a natural history study including genotype/phenotype correlations, quality of life, and survival. Dr. Glaze is also interested in the characterization of sleep behavior in children with rare neurological disorders. He is also interested in the study of sleep, cytokines, and impact on daytime functioning in children infected with HIV. Dr. Glaze studies sleep disorders in children with neurological disorders and developmental disorders.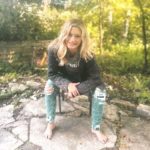 Justice is 16 years old and in the 11th grade. Some of her favorite things to do are traveling, riding horses, working with her personal trainer and reading. Justice loves to talk with other people who face the same challenges she does, her hope is that no one will ever feel alone on their journey. Having Narcolepsy with Cataplexy has been Justice's biggest challenge, it was life altering. Her school days were shortened and she was unable to make it through a day without at least one nap. Justice hopes that more research will be done on sleep disorders and PWS so other kids never have to feel the way she did.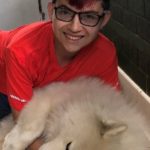 Kian is a junior on the dean's list at Oak Park River Forest High School in Illinois. He enjoys camping and bike riding and training his dog. He intends to go to college to study nursing. When Kian was 11 years old, he began to experience significant and disruptive cataplectic spells. He is believed to be the first child with Prader-Willi Syndrome (PWS) to try the drug pitolisant. His story has been covered by the New York Times and elsewhere.