To celebrate PWS Awareness Month, PWSA | USA has added new merchandise to our online store! Show your PWS Pride during the month of May, and all year long, with our Hope defined, PWS is RARE but HOPE is NOT, and Ask Me... About PWS items, including shirts, sweatshirts, water bottles, coffee mugs, hats, onesies, and so much more. Get yours TODAY by clicking on the image above. You can also shop our new PWSA | USA All Star customizable shirts and onesies by clicking here!
Do you know someone who deserves recognition for spreading PWS awareness? Throughout May, we want to spotlight those in our community for the efforts they are making and the strides they are taking to help inform others about our rare disease community. If you know someone who regularly shares their story or information on their social media or in a blog, hosts an inspirational podcast, organizes events to support the PWS community - we want to shine a light on them! Simply click on the button above, fill out the form, and submit an image if you have one to share. For any questions, please reach out to us at communications@pwsausa.org.
There are many ways you can help raise awareness for Prader-Willi syndrome during the month of May and all year long! We have highlighted 15 easy ways to take action, including reaching out to your elected officials, becoming a volunteer or parent mentor, and hosting your own Wear Jeans for Rare Jeans fundraiser! Click on the button above to learn more.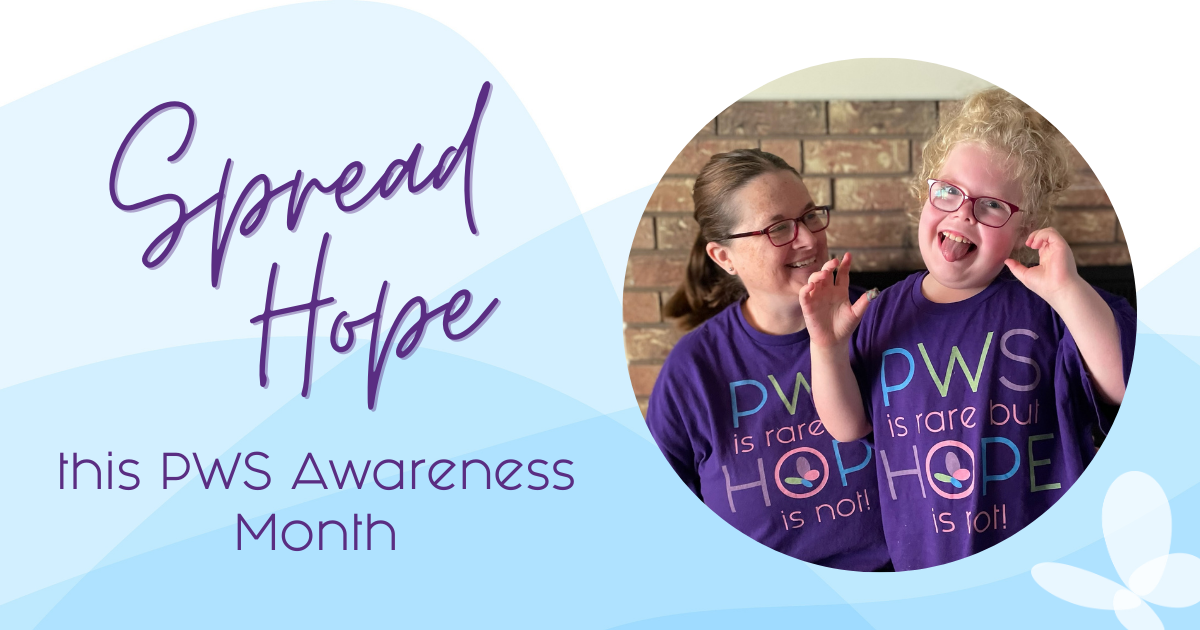 Share Your "Hope" Video!
Send PWSA | USA a video of yourself, your family, or your loved one living with PWS saying the word "Hope" and then the phrase "United in Hope"! We will share these Hope videos on our social media pages throughout PWS Awareness Month to inspire others AND in a special video at our 37th National Convention. Upload your video in the form below and contact communications@pwsausa.org with any questions. Thank you!
Download PWSA | USA's PWS Awareness Month Facebook Cover Photo and Profile Graphic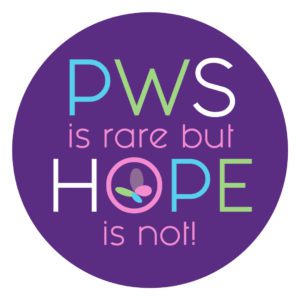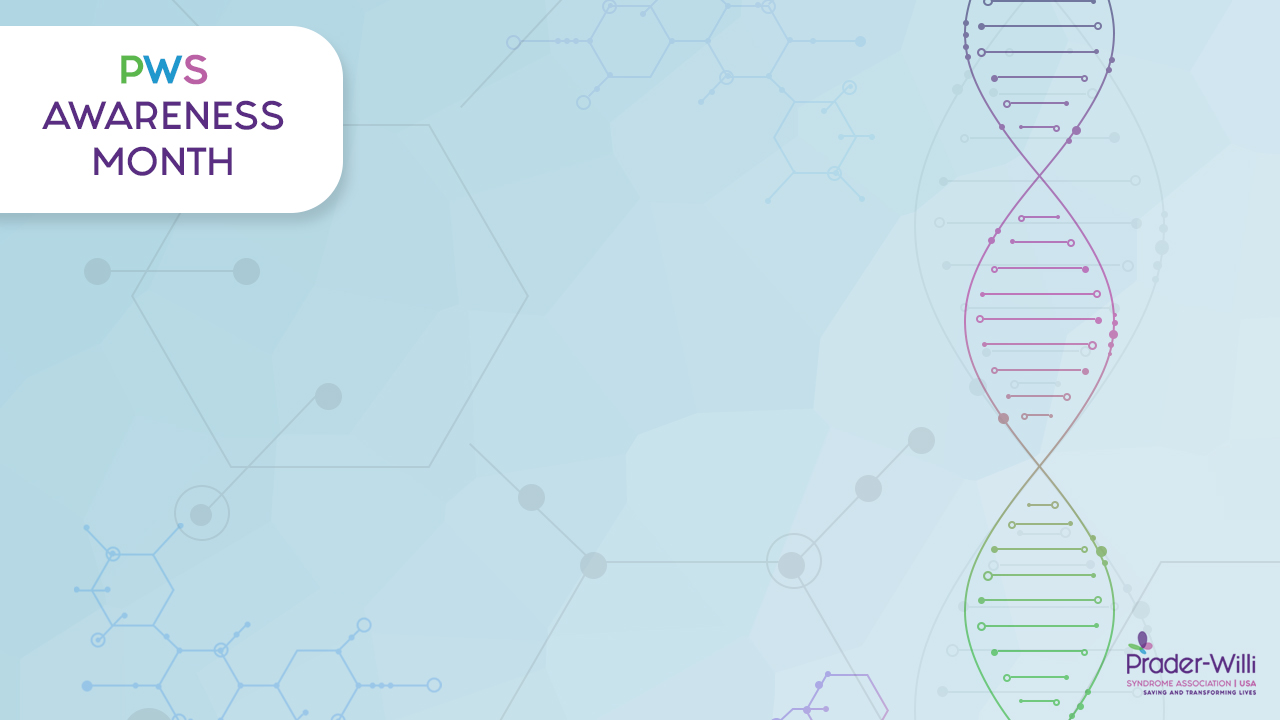 What is PWS?
Prader-Willi syndrome (PWS) is a variable and complex genetic neurobehavioral disorder resulting from abnormality on the 15th chromosome. It occurs in males and females equally and in all races. Prevalence estimates range from 1:15,000 to 1:25,000.
PWS typically causes low muscle tone, short stature if not treated with growth hormone, cognitive deficits, incomplete sexual development, problem behaviors, and a chronic feeling of hunger which, coupled with a metabolism that utilizes drastically fewer calories than normal, can lead to excessive eating and life-threatening obesity
PWS is rare and many have not heard of it.  There are very few medical specialists familiar with PWS. However, PWSA | USA is here to offer support and hope to families who are newly diagnosed and throughout your journey with PWS!  Our website is full of resources on PWS and we have a dedicated staff standing by ready to assist you 24-hours a day, 365 days a year.
Frequently Asked Questions