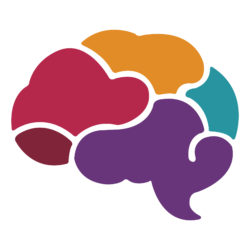 Better insight into the cellular and molecular changes associated with PWS in the human brain is vital to helping researchers identify new and effective treatments. As research into the biology of Prader-Willi syndrome (PWS) has become more sophisticated, studies on the postmortem human brain have become an increasingly important tool for understanding the neuropathology of the syndrome. However, brain donation is rare and tissue for research is not readily available.
PWSA | USA and Autism Brain Network
Prader-Willi Syndrome Association | USA has partnered with Autism Brain Network (ABN) to help facilitate the collection of postmortem brain tissue from individuals with PWS. ABN collects, processes, stores, and then distributes collected donations as requested to qualified researchers worldwide.
"Postmortem brain tissue is an invaluable resource for advancing our knowledge of and identifying treatment options that can significantly improve the quality of life of individuals with PWS and their families," said Paige Rivard, CEO of PWSA | USA. "PWSA | USA's partnership with Autism Brain Network is a way to honor the memories of our loved ones while providing hope for a brighter future for our community."
Who Can Donate and How
Autism BrainNet accepts postmortem brain donation from individuals of any age who have a diagnosis of autism or a genetic diagnosis, such as Prader-Willi syndrome. Brain tissue donation is made as simple as possible for donor families and ABN provides compassionate support throughout the process.
When the death of a loved one is near or has occurred, families call ABN's 24-hour, seven-day-a-week hotline to begin the donation process: 877-333-0999.
ABN then works with families and medical providers to obtain consent and to coordinate the actual donation.
A followup meeting is scheduled for ABN to learn more about the donor and to obtain medical, behavioral, and family information.
There is no cost to families for the donation process and brain tissue donation will not interfere with funeral or memorial service plans. Preregistration is not required for donation; however, families are encouraged to download "The Intent to Donate Postmortem Brain Tissue" information sheet and the Autism BrainNet Brain Donor Card, available on ABN's website.
For More Information
To learn more about postmortem brain tissue donation, please contact Paige Rivard at (941) 312-0400, or visit the Autism BrainNet website at www.AutismBrainNet.org.