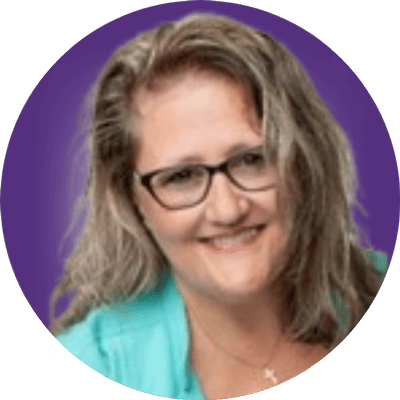 Marguerite Rupnow, MBA
Chair | Oconomowoc, WI
Marguerite Rupnow has been working with children and adults with Prader-Willi syndrome since 1987. In March 2018 she became the National Director of Admissions and Advocacy for Prader-Willi Homes of Oconomowoc. Marguerite has been actively involved in PWSA | USA and IPWSO conferences by conducting numerous presentations to other caregivers. In 2009 she had the distinct privilege to participate in 1st international caregiver's conference in Herne, Germany which was focused on developing the book the "Best Practices in Standard of Care in PWS". Marguerite was the program leader for the National Convention YAP program 2009-2017. Marguerite has over 35 years of leadership experience and has been involved in the development of program, group home, management, and employee training programs. In 2015, she was elected to the Board of Directors of PWSA | USA. She is the Past President of Respite Care Association of Wisconsin and is on the Project Search Steering Committee for the Watertown Regional Medical Center/Watertown High School. Marguerite has a passion for education, advocacy, working with individuals with PWS, their families and to be a part of the wonderful work PWSA | USA does every day.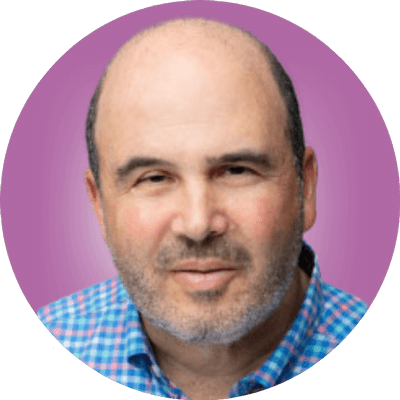 Mitch Cohen, BS, JD
Vice Chair | Weston, CT
Mitch and his wife Francine have a daughter, Ali, who has Prader-Willi syndrome. They have recently been working, successfully, on her transition to a new supportive living environment. Mitch currently serves on several boards for charitable organizations and has been honored for his charitable giving and fundraising efforts. Professionally, Mitch leads Ernst & Young LLP's Global Life Sciences Tax practice. In this capacity, he has worked with many of the firm's largest pharmaceutical, biotechnology and medical device clients. Mitch also currently serves as the Global Coordinating Partner for all service lines on a Fortune 100 biopharmaceutical company. Mitch received a BS in Accounting from Syracuse University and a JD from The State University of New York's University of Buffalo Law School.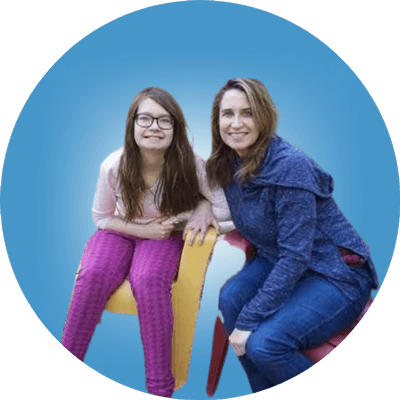 Denise Servais, M. Ed, CCC-SLP
Secretary | Lake Elmo, MN
Denise is a speech-language pathologist (SLP) from Lake Elmo, MN. She graduated from the University of Virginia with a Master of Education in Communication Disorders. She currently works in a K-8 school in St. Paul. Denise has been working as a SLP for over 20 years and has worked in a variety of settings and with different ages, from early childhood to geriatric. She is a member of the American Speech and Hearing Association. Denise lives with her husband, Jeff, and their three daughters, Maddie, Maya, and Mallory. Maya was diagnosed with Prader-Willi syndrome at the age of one month. In her free time, Denise enjoys singing, traveling, and spending time with her family.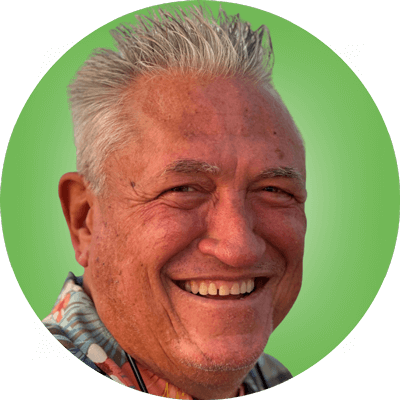 Clint Hurdle
Holmes Beach, FL
Clint Hurdle has spent 45 seasons in professional baseball, where he has won a total of 1269 games as a manager between the Colorado Rockies and Pittsburgh Pirates. The 1269 wins rank 38th all-time in managerial history. Under his guidance with the Rockies, he led the team to its first-ever World Series appearance in 2007 as the club captured its first National League championship in franchise history. On November 15, 2010, he was appointed as the 39th manager in Pittsburgh Pirates history, where he helped "re-bond" and "reconnect" the city of Pittsburgh with a team that went on to make three straight postseason appearances from 2013-15. During his tenure with the Pirates, he was named the 2013 National League Manager of the Year, while winning a total of 735 games, which ranks fourth on the club's all-time managerial wins list. Hurdle was selected ninth overall in the 1975 June draft by the Kansas City Royals. Just two years later at the age of 20, he made his Major League debut with the Royals on September 18, 1977. He has demonstrated his passion to "make a difference" in the communities he and his family have been a part of in Denver and Pittsburgh through his time and charity in supporting many causes, including as the national spokesperson for Prader-Willi Syndrome Association USA. Hurdle makes his home in Florida with his wife Karla, and is the proud father of his three children Ashley, Madison and Christian.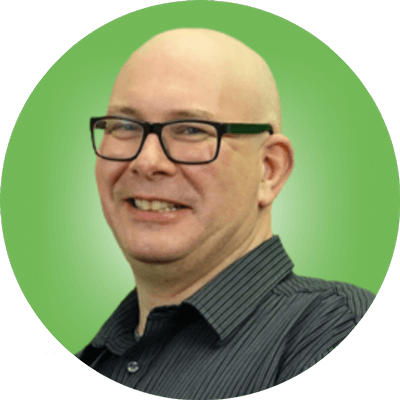 Jeffrey A. Covington, MPH
Albany, NY
Jeff Covington lives in Albany, New York with his wife Lisa and their son, Grant. His adult daughter Alaina lives in Boston. Jeff holds a Master's Degree in Public Health and a Bachelor of Arts Degree in American History from the University at Albany. Working as a professional provider is something Jeff has done since 1994; beginning as a camp counselor at OPWDD's Camp Wilton outside Saratoga Springs, NY. From 2004 to 2014 Jeff served as the Director of Residential Services for Catholic Charities Disabilities Services in Albany. CCDS specialized in residential services to individuals with Prader-Willi Syndrome. During that time Jeff served as the Residential Supports Advisor for the Prader-Willi Alliance of New York (PWANY, Inc.) and as a member and eventual co-chair of the PWSA | USA Professional Provider Advisory Board. In 2008 Jeff was part of a contingent of American professional PWS providers who traveled to Herne, Germany to lead a delegation of international providers in creating a best practices manual for the support of individuals with PWS. Additionally, Jeff has been a frequent presenter at both state and national conferences for PWANY, Inc. and PWSA | USA. Currently, Jeff works as the Director of State Implementation for Therap Services. Therap Services is an Electronic Health Record specializing in meeting the needs of agencies serving people with developmental disabilities and is used in all fifty states.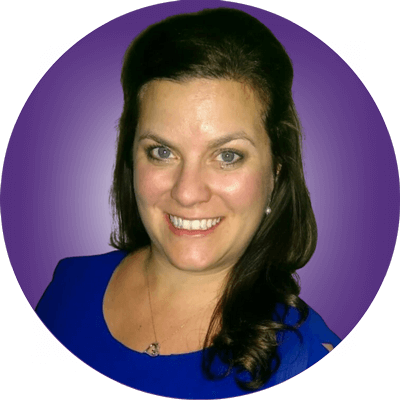 Kathryn Lucero
Colorado Springs, CO
Kathryn received her training from the Institute for Integrative Nutrition, where she studied a variety of dietary theories and practical lifestyle coaching methods. With her knowledge, she helps to co-create completely personalized actions, based on client's goals to move them toward their ideal vision of health within their unique body, lifestyle, preferences, and resources. Kathryn has a Bachelor's degree in Exercise Science and a Masters in Social Work to give her clients a well-rounded way of thinking during her client's wellness journey.
Kathryn is married to her supportive husband Armando who has helped to provide strength and balance when their son Ronan was diagnosed with Prader Willi Syndrome over 8 years ago. Ronan inspired Kathryn to discover that finding balance in her own life is most important and taking care of herself takes priority. Life can be chaotic and finding balance can seem out of reach but being able to find a balance in her life helped her discover the love she not only had for herself but the journey she was embarking on.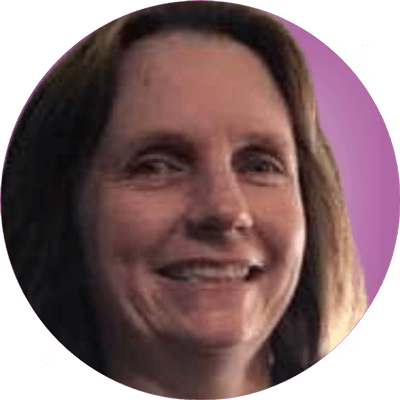 Ann Scheimann, M.D.
Owings Mills, MD
Dr. Scheimann received her doctorate of medicine at the University of Cincinnati School of Medicine and completed her pediatric residency and pediatric gastroenterology and nutrition fellowship at Baylor College of Medicine/Texas Children's Hospital.  She was full time faculty within the Division of Pediatric Gastroenterology and Nutrition at Baylor College of Medicine until 2000 when she moved to join the full-time faculty within the Department of Pediatrics/Division of Pediatric Gastroenterology at Johns Hopkins School of Medicine but remained adjunct faculty at Baylor College of Medicine directing the Prader-Willi Syndrome Clinic at Texas Children's Hospital.  Dr. Scheimann completed a Master's in Health Sciences Management at Johns Hopkins School of Business in 2005.  Dr. Scheimann's focus of research interest has been in nutrition and obesity with special areas of interest in Prader-Willi syndrome and nonalcoholic fatty liver disease.  She has authored or co-authored to date approximately 89 peer-reviewed publications in addition to book chapters.  She has been honored to serve on the advisory boards for IPWSO and PWSA | -USA, volunteered for several years on the medical crisis team for PWSA | USA and presented at regional, national and international Prader-Willi Syndrome Conferences.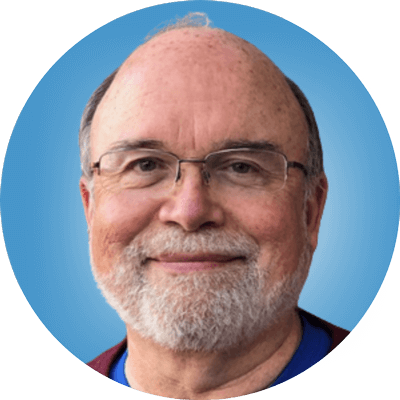 Tim Hearn, JD
Plymouth, MN
Tim earned a B.A. in American History from Brown University in 1978 and a J.D. from Harvard Law School in 1983. He joined the Minneapolis law firm Dorsey & Whitney LLP upon his graduation from law school and spent 36 years there advising primarily medical device, pharmaceutical and software companies in connection with raising capital, buying and selling businesses, and general corporate governance issues. Tim is married to Carol Hearn, who is also an attorney and a past chair of the PWSA | USA Board of Directors. They have two daughters and a son, David, who was diagnosed with Prader-Willi syndrome at the age of 4. In June of 2019 Tim retired from Dorsey & Whitney and shortly thereafter joined the Boards of Directors of PWSA | USA) and the Friends of IPWSO (USA) where he hopes to use his analytical and problem-solving skills in working to address the needs of PWS individuals and their families.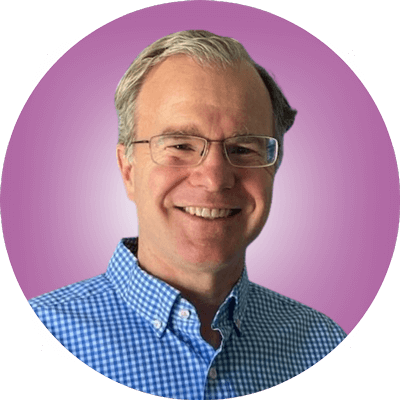 Matt McCleery, BA, JD
North Chatham, MA
Matt McCleery and his wife, Buffy, are the proud father of 3 boys, one of whom has Prader-Willi syndrome. Matt was trained as a lawyer but has spent his entire career involved with the financing of ocean-going cargo ships. He is the owner of Marine Money, a publisher and organizer of 19 ship finance conferences from offices in Singapore, Athens, and Connecticut. He is also a director of Blue Sea Capital, which advises on ship financing transactions. He is the author of The Shipping Man, a novel about a hedge fund manager who purchases an old freighter from a Greek shipowner. Together with Buffy, Matt is a founding member of the Latham School Parent Group and serves on the board of directors of Latham Centers. He is also an organizer of the Latham/Mac Pact PWS Conference and was a founding member of the SEPTO of Guilford, CT. Matt is a strong believer in the power of information sharing and networking to improve the lives of people with PWS and their families.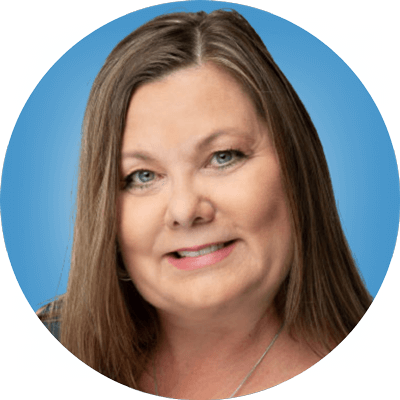 Tammie Penta
Oro Valley, AZ
Tammie is a retired police sergeant and a recognized expert in elder and child abuse investigations. Additionally, she developed training programs to address crisis situations with people with developmental or mental health issues. Specific to this training was how to address the issues with several adult Prader-Willi syndrome homes located in Southern Arizona. During her time on the PWSA | USA board, Tammie has been the committee chair for the Family & Medical Support program and leadership committees. She has also served on the Executive, Chapter, and Advocacy committees. Tammie has sat on the Arizona chapter for Prader-Willi syndrome since 1996 and was certified through the (WSEAT) Wyatt Special Education Advocacy Training in 2013. Tammie and her husband, Phil, have a son, Victor, who was diagnosed with PWS at the age of two. Victor graduated high school in 2015 and is currently living at home. Their son, Nick, completed his degree in health sciences, and their daughter, Raquel, is employed as a certified nursing assistant and respite provider while continuing her education in special education.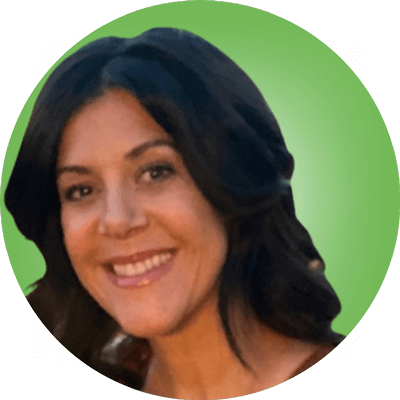 Lisa is the PWSA Arizona Chapter Secretary. She has a Degree in Child Development, emphasizing in Special Needs. Her passions include nutrition analysis and fitness. Although predominantly a stay-at-home mom, Lisa helps with her family business, Zag Fundraising. She lives in Arizona with her husband Brian, and their two daughters. Makenna (11) who has PWS; and Madison (10).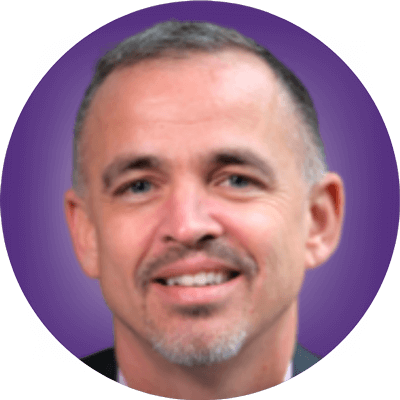 John and his wife Lori who live south of Boston, are passioniate about helping raise awareness and education while providing support for families that are impacted by PWS. Their adult son Hunter (23) was diagnosed with PWS shortly after birth and is currently living at home thriving with his 2 siblings Hayden (20) and Abbey (18) who are both in college working on their biology degrees. Over the last twelve plus years the Lens family has sponsored a friends and family Hunter Lens PWSA Charity Golf tournament that over the years has raised hundreds of thousands of dollars to help families in need.
From a professional side, John Lens is a Senior Vice President of the America's sales organization for Alteryx which is a data analytics software company headquartered in Irvine CA. John previously served in numerous leadership positions including Vice President of the America's Software Define Datacenter Strategy at VMware for 17 years leading large enterprise and global sales teams that exceeded $3B in yearly revenue growth. John received a business degree from Fitchburg State University and attended the Northwestern Kellogg School Executive Program.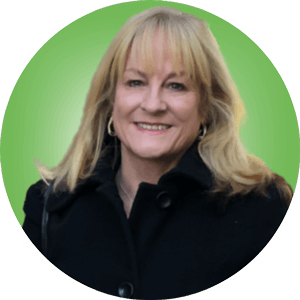 Michelle Torbert
Homestead, FL
Michelle and her husband, Tommy, live in Homestead, Fl. They have 4 sons and one daughter, Leslie, who has Prader-Willi syndrome. Michelle served as President of the PWSA | USA Florida chapter from 2007 – 2015 and currently serves as a board member. She has been a member of the PWSA | USA Board of Directors since 2009, is currently Chair of the National Convention, serves on several PWSA | USA committees, and is a Parent Mentor. Prior to having children, Michelle worked as a police officer for the City of Homestead. She and her husband formed Torbert Produce and Farms in 1988. Michelle is active in her church and has served on numerous community boards including the Red Cross, Homestead Hospital Pineapple Gala, Palmer Trinity School, and others.