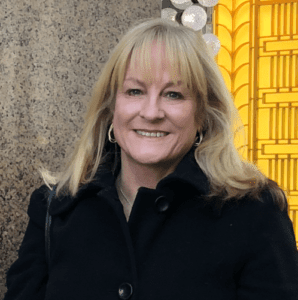 Michelle and her husband, Tommy, live in Homestead, Fl. They have 4 sons and one daughter, Leslie, who has Prader-Willi syndrome. Michelle served as President of the PWSA | USA Florida chapter from 2007 – 2015 and currently serves as a board member. She has been a member of the PWSA | USA Board of Directors since 2009, is currently Chair of the National Convention, serves on several PWSA | USA committees, and is a Parent Mentor. Prior to having children, Michelle worked as a police officer for the City of Homestead. She and her husband formed Torbert Produce and Farms in 1988. Michelle is active in her church and has served on numerous community boards including the Red Cross, Homestead Hospital Pineapple Gala, Palmer Trinity School, and others.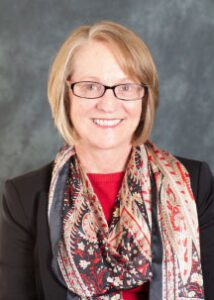 Secretary
Tallahassee, FL
Julie Doherty has served as the secretary to the PWSA | USA Board of Directors since 2004. She became involved with this wonderful organization when her niece Leslie Torbert was born with PWS in 1995. She and her sister, Michelle Torbert, have attended every conference since then, and Julie has served as volunteer coordinator for the past three conferences. Professionally, Julie has been employed as an Official Court Reporter with the Second Judicial Circuit for over 20 years.  She lives in Tallahassee, Florida, with her husband Jeff and they have two grown children and one grandson.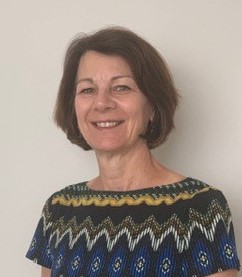 Pam is a certified public accountant (CPA) and finance professional with over 25 years of experience in multinational corporate and entrepreneurial environments performing investment analysis, financial reporting, accounting and tax.  She has served in CFO and consulting roles with private equity, software, finance and other small businesses designing and executing financial strategies and processes to support business goal and create value. Earlier in her career, Pam managed project teams at Morgan Stanley in New York, designing and implementing business processes, and at Price Waterhouse where she focused on audits of large, multi-national corporations and non-profit organizations. Pam received her Bachelor of Science in Commerce from the University of Virginia and is a member of the American Institute of Certified Public Accountants (AICPA) and the Virginia Society of Certified Public Accountants (VSCPA).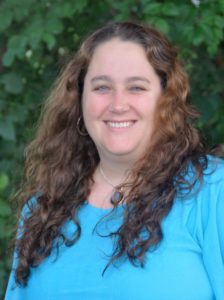 Before becoming the co-owner of Root Connections Consultative Services, Crystal was the Director of Operations for an independently owned pediatric clinic for over 12 years. Crystal and her husband, Clint, are the parents of Kyle and Kameron. Kyle was diagnosed with Prader-Willi syndrome (UPD) when he was 4 years old. In 2000, Crystal became an active member of the Prader-Willi Syndrome Association of Wisconsin, Inc. and is currently the organization's President. In addition, Crystal is the Chapter Relations Committee Chairperson for PWSA | USA and is a Parent Mentor for both organizations. Crystal has chaired the PWSA | USA Chapter Leaders Meeting for several years and has also assisted with the PWSA | USA National Convention YAP program. In her free time, Crystal enjoys mentoring Kameron's robotics team (FEAR), reading, watching football, camping and spending time with friends and family.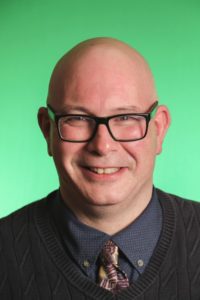 Jeff Covington lives in Albany, New York with his wife Lisa and their son, Grant. His adult daughter Alaina lives in Boston. Jeff holds a Master's Degree in Public Health and a Bachelor of Arts Degree in American History from the University at Albany. Working as a professional provider is something Jeff has done since 1994; beginning as a camp counselor at OPWDD's Camp Wilton outside Saratoga Springs, NY. From 2004 to 2014 Jeff served as the Director of Residential Services for Catholic Charities Disabilities Services in Albany. CCDS specialized in residential services to individuals with Prader-Willi Syndrome. During that time Jeff served as the Residential Supports Advisor for the Prader-Willi Alliance of New York (PWANY, Inc.) and as a member and eventual co-chair of the PWSA | USA Professional Provider Advisory Board. In 2008 Jeff was part of a contingent of American professional PWS providers who traveled to Herne, Germany to lead a delegation of international providers in creating a best practices manual for the support of individuals with PWS. Additionally, Jeff has been a frequent presenter at both state and national conferences for PWANY, Inc. and PWSA | USA. Currently, Jeff works as the Director of State Implementation for Therap Services. Therap Services is an Electronic Health Record specializing in meeting the needs of agencies serving people with developmental disabilities and is used in all fifty states.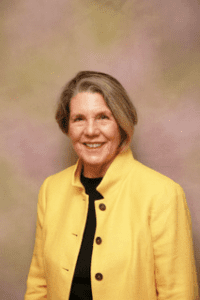 Joan Gardner is president and co-founder of Friends of IPWSO (the International Prader-Willi Syndrome Organization).  She is the PWSA | USA parent delegate to the IPWSO board. Her son, Larry, was born in 1968 and diagnosed with PWS when he was 3 months old.  She has been president of PWSA of MN; chair and organizer of the 2001 international joint IPWSO and PWSA | USA convention.  Her husband, Jim, was treasurer of the PWSA board of directors for many years and co-organizer of the 2001 international conference.  In addition, Joan has been a member of Lifecore Biomedical Inc (biotechnology company), FR Bigelow Foundation, National Association of Children's Hospitals and Related Institutes, Hamline University, the Children's Hospitals and Clinics of MN and Girl Scout Council of the Saint Croix Valley boards of directors.  She has chaired The Children's Hospital Inc and the Biomedical Research Institute boards of trustees.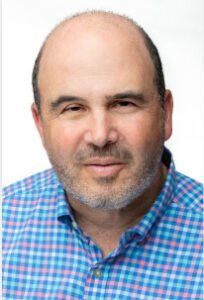 Mitch and his wife Francine have a daughter, Ali, who has Prader-Willi syndrome.  They have recently been working, successfully, on her transition to a new supportive living environment. Mitch currently serves on several boards for charitable organizations and has been honored for his charitable giving and fundraising efforts. Professionally, Mitch leads Ernst & Young LLP's Global Life Sciences Tax practice. In this capacity, he has worked with many of the firm's largest pharmaceutical, biotechnology and medical device clients. Mitch also currently serves as the Global Coordinating Partner for all service lines on a Fortune 100 biopharmaceutical company. Mitch received a BS in Accounting from Syracuse University and a JD from The State University of New York's University of Buffalo Law School.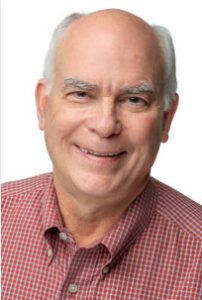 Dan Driscoll, M.D., Ph.D.
Dr. Driscoll is a Professor of Pediatrics and Genetics, as well as the Hayward Professor of Genetics Research, at the University of Florida College of Medicine.  He has been conducting clinical and laboratory research on Prader-Willi syndrome since the late 1980's.  He has been a major contributor to the understanding of the genetics of Prader-Willi syndrome (PWS) and genomic imprinting in the PWS region as well as to the elucidation of the natural history of PWS.  His group devised the technique (DNA methylation analysis) that is used around the world to diagnose PWS. Dr. Driscoll is widely published on PWS and a major spokesperson on PWS in the US and internationally.  He has had an active PWS clinic for the last 30 years and he was the principal investigator for the PWS component of an NIH funded 11-year national Rare Disease Center grant.  He has served in the past on the PWSA | USA Board of Directors and is currently the Chair of the Clinical Advisory Board for PWSA | USA, as well as the Chair of the Clinical and Scientific Advisory Board for the International Prader-Willi Syndrome Organization (IPWSO).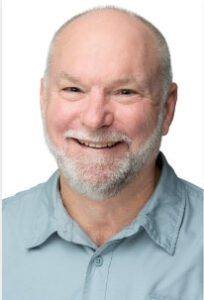 Peter and his wife, Gayle, have twin children born in 1987 - Amanda and Jeremy. Jeremy was diagnosed with Prader-Willi syndrome at the age of 9. Peter has owned several successful businesses. In 1982 he started his first computer company and later sold it in 1990. In August 1990 he became an Air Traffic Control Specialist with the Federal Government and retired in 2012. During this time, he also operated a computer consulting business that he still operates today. In 2008, along with family members, he purchased and renovated a motel in Townsend, and is currently the managing partner. He has served on the Board of Directors of the Lake Conway Woods Homeowners Association as Vice President and is currently serving on the Board of Directors of Mountain Miatas of East TN, a 501(c)(7) organization, as Treasurer. While on the Board of Mountain Miatas, Pete has been instrumental in focusing the club on charitable giving.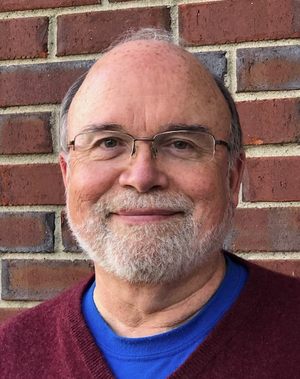 Tim earned a B.A. in American History from Brown University in 1978 and a J.D. from Harvard Law School in 1983. He joined the Minneapolis law firm Dorsey & Whitney LLP upon his graduation from law school and spent 36 years there advising primarily medical device, pharmaceutical and software companies in connection with raising capital, buying and selling businesses, and general corporate governance issues. Tim is married to Carol Hearn, who is also an attorney and a past chair of the PWSA | USA Board of Directors. They have two daughters and a son, David, who was diagnosed with Prader-Willi syndrome at the age of 4. In June of 2019 Tim retired from Dorsey & Whitney and shortly thereafter joined the Boards of Directors of PWSA | USA) and the Friends of IPWSO (USA) where he hopes to use his analytical and problem-solving skills in working to address the needs of PWS individuals and their families.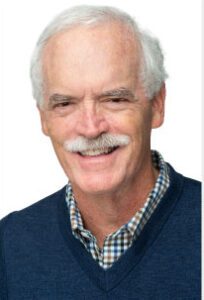 Jim is a retired real estate executive, whose experience includes public accounting, finance, and over thirty years in the real estate industry. Acting as property manager, Vice President and partner of a private company, Jim was responsible for all the business activities of a commercial portfolio of over 2,000,000 square feet of retail, office and industrial space. Jim and his wife Kit are the parents of Kate and Molly.  Kate was diagnosed with Prader-Willi syndrome (UPD) when she was five. Kate has had a fairly typical life for a young lady diagnosed with PWS in the early 1990's when many of the medical advances known today were as yet unavailable.  Kit and Jim have experienced the trials, tribulations and joys of helping Kate battle the syndrome and the system.  Kate currently is very happy in a structured living environment. Jim has been actively involved with PWSA | USA for many years.  Having served as the Treasurer, Board member, and Board chair, Jim has seen the organization grow into the dynamic service resource it is today.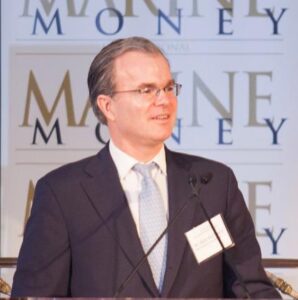 Matt McCleery and his wife, Buffy, are the proud father of 3 boys, one of whom has Prader-Willi syndrome. Matt was trained as a lawyer but has spent his entire career involved with the financing of ocean-going cargo ships. He is the owner of Marine Money, a publisher and organizer of 19 ship finance conferences from offices in Singapore, Athens, and Connecticut. He is also a director of Blue Sea Capital, which advises on ship financing transactions. He is the author of The Shipping Man, a novel about a hedge fund manager who purchases an old freighter from a Greek shipowner. Together with Buffy, Matt is a founding member of the Latham School Parent Group and serves on the board of directors of Latham Centers. He is also an organizer of the Latham/Mac Pact PWS Conference and was a founding member of the SEPTO of Guilford, CT. Matt is a strong believer in the power of information sharing and networking to improve the lives of people with PWS and their families.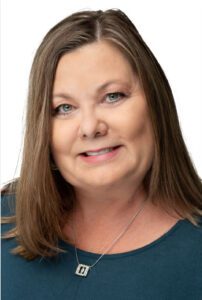 Tammie is a retired police sergeant and a recognized expert in elder and child abuse investigations. Additionally, she developed training programs to address crisis situations with people with developmental or mental health issues. Specific to this training was how to address the issues with several adult Prader-Willi syndrome homes located in Southern Arizona. During her time on the PWSA | USA board, Tammie has been the committee chair for the Family & Medical Support program and leadership committees. She has also served on the Executive, Chapter, and Advocacy committees. Tammie has sat on the Arizona chapter for Prader-Willi syndrome since 1996 and was certified through the (WSEAT) Wyatt Special Education Advocacy Training in 2013. Tammie and her husband, Phil, have a son, Victor, who was diagnosed with PWS at the age of two. Victor graduated high school in 2015 and is currently living at home. Their son, Nick, completed his degree in health sciences, and their daughter, Raquel, is employed as a certified nursing assistant and respite provider while continuing her education in special education.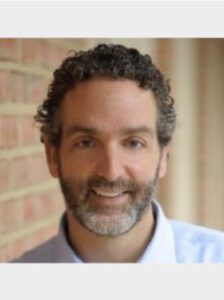 Rob is the Chief Financial Officer of Strongbridge BioPharma, a biotech company that is developing pharmaceutical drugs for rare diseases. He has an MBA from the Kellogg Graduate School of Business. Rob and his wife, Debra, have been married for 25 years and have two daughters. Their eldest daughter, Isabel (20 years old), was diagnosed with Prader-Willi syndrome at 6 months old. The family has been active supporters of PWSA | USA since Isabel's diagnosis. Rob has served on the PWSA | USA Board for 13 years and has been a member of the Research, Finance, and Fund Development Committees. Rob is committed to helping PWSA | USA  accelerate the development of therapies for PWS and to supporting families with education, conferences, chapters, and crisis support.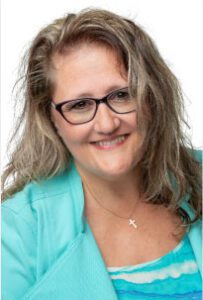 Marguerite Rupnow has been working with children and adults with Prader-Willi syndrome since 1987. In March 2018 she became the National Director of Admissions and Advocacy for Prader-Willi Homes of Oconomowoc. Marguerite has been actively involved in PWSA | USA and IPWSO conferences by conducting numerous presentations to other caregivers. In 2009 she had the distinct privilege to participate in 1st international caregiver's conference in Herne, Germany which was focused on developing the book the "Best Practices in Standard of Care in PWS". Marguerite was the program leader for the National Convention YAP program 2009-2017. Marguerite has over 35 years of leadership experience and has been involved in the development of program, group home, management, and employee training programs. In 2015, she was elected to the Board of Directors of PWSA | USA. She is the Past President of Respite Care Association of Wisconsin and is on the Project Search Steering Committee for the Watertown Regional Medical Center/Watertown High School. Marguerite has a passion for education, advocacy, working with individuals with PWS, their families and to be a part of the wonderful work PWSA | USA does every day.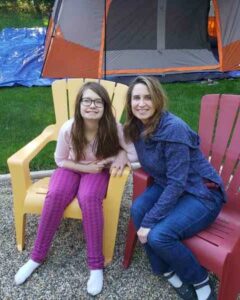 Denise is a speech-language pathologist (SLP) from Lake Elmo, MN.  She graduated from the University of Virginia with a Master of Education in Communication Disorders. She currently works in a K-8 school in St. Paul. Denise has been working as a SLP for over 20 years and has worked in a variety of settings and with different ages, from early childhood to geriatric. She is a member of the American Speech and Hearing Association. Denise lives with her husband, Jeff, and their three daughters, Maddie, Maya, and Mallory.  Maya was diagnosed with Prader-Willi syndrome at the age of one month. In her free time, Denise enjoys singing, traveling, and spending time with her family.