PWSA | USA staff members are putting the final preparations together for the organization's first-ever Volunteer Summit, which will be held April 29, 2022 - May 1, 2022 in Dallas, TX. We are looking forward to welcoming many of our dedicated volunteers! At this time, we are no longer accepting new attendees, but be on the look out for a recap and photos from this year's events.
During this in-person event, volunteers in attendance will engage with each other and learn different ways they can get involved with PWSA | USA. We will also host a Commencement of Awards Dinner and will recognize four individuals with our Advocacy Volunteer Award, Family Support Award, Research Awards, and Volunteer of the Year Award. We will also welcome three exciting guest speakers to inspire our volunteers.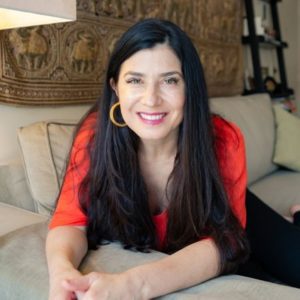 Jennifer Pastiloff
Jen Pastiloff travels the world with her unique workshop "On Being Human," a hybrid of yoga related movement, writing, sharing out loud, letting the snot fly, and the occasional dance party. Cheryl Strayed, author of Wild, calls Jen "a conduit of awakenings." Jen has been featured on Good Morning America, New York Magazine, Health Magazine, CBS News and more for her unique style of teaching, which she has taught to thousands of women in sold-out workshops all over the world. Bring a journal, and open heart and the willingness to grow open and stronger for her workshops.
She is also the founder of the online magazine The Manifest-Station. Jen leads annual retreats to Italy and France and she is the guest speaker at Canyon Ranch and Miraval Resorts a couple times each year. She also leads Writing and The Body workshops with author Lidia Yuknavitch. Jen also offers scholarships to a woman who has lost a child through The Aleksander Fund. Read about it here.
When she is not traveling she is based in Los Angeles with her husband and son and a cup of coffee. Her memoir On Being Human will be published by Dutton books in June 2019 and is now available for pre-order here. She has created a massive online following from her personal essays and teachings. Follow Jen on instagram at @jenpastiloff or Facebook . She is also the creator of @nobullshitmotherhood on Instagram. Her motto to live by is Don't Be An Asshole. She even owns the URL. Listen as Jen talks, Love Forward Talks: Inspiration To Love And Be Loved More Than Ever. *Register for Jen's on-line yoga classes at Yoga Girl.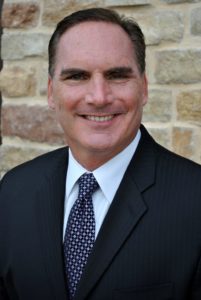 Mark Dant, Board Chair, EveryLife Foundation for Rare Diseases
Mark Dant is the current Board Chair of the Board of the Washington DC based EveryLife Foundation for Rare Diseases, a science-based advocacy organization dedicated to accelerating biotech innovations for rare disease treatments through science-driven public policy. Mark is also the founder and Volunteer Executive Director of the Ryan Foundation and former President and CEO of the National MPS Society.  Mark's family's journey has been documented on CBS 60 Minutes, CNN, Biography Magazine, Readers Digest in 13 languages around the world, Golf Digest, the LA Times and numerous newspapers and news outlets globally.
In 1992, while working as a police officer in the Dallas area, Mark and his wife Jeanne founded The Ryan Foundation with a bake sale after their only child, three-year old Ryan was diagnosed with MPS I.  At that time, life expectancy for children with MPS I was less than 15 years. Mark began an immediate global search for scientists and philanthropists who might aid in finding a treatment.  A conversation with a research scientist at a symposium in Dusseldorf Germany eventually led Mark to Dr. Emil Kakkis, a young researcher at UCLA who was working on enzyme replacement therapy (ERT) to help treat MPS I, but had little funding. The Ryan Foundation partnered with Dr. Kakkis and provided key funding for his project, which culminated in the development of Aldurazyme, the first and only drug currently approved to treat MPS I.  Aldurazyme is now approved to treat children and adults in over 70 countries worldwide.  Ryan, now 33, married and a graduate of the University of Louisville, is the longest MPS I ERT treated person in the world. Since the bake sale, the Ryan Foundation has funded millions of dollars in rare disease research.
Mark and his family have been key advocates speaking to the FDA and in 2009 successfully championed the US House of Representatives to pass the Ryan Dant Health Care Opportunity Act, a bill designed to help those living on Medicaid assistance become gainfully employed.
Mark retired from police work in 2016 as Assistant Chief of Police with the Carrollton Texas Police Department after serving 32 years as a Patrol Officer, Detective, and Commander leading multiple divisions and Bureaus to include Patrol, Criminal Investigations, Intel, and SWAT. Mark spends his time now volunteering for the EveryLife Foundation, the Ryan Foundation, and numerous other rare disease organizations to help empower the patient advocate through the understanding that all of us have the power to turn action to hope and hope to reality.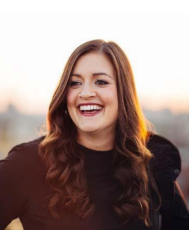 Rachel Radomski, Senior Director and Head of Patient Advocacy, Harmony Biosciences
Rachel Radomski is Senior Director and Head of Patient Advocacy at Harmony Biosciences. In her role, Rachel leads Harmony's work with patient advocacy groups across rare disease communities, represents the patient perspective across cross-functional working teams, and develops innovative solutions and programs to meet the dynamic needs of the patient communities Harmony serves. Prior to joining Harmony in April 2019, Ms. Radomski worked for both Vertex Pharmaceuticals, Inc. and Johnson & Johnson in Corporate Affairs roles. Rachel's passion is in listening, understanding, and advocating for people living with rare diseases and their respective caregivers and support networks. Rachel received her B.A. from the Pennsylvania State University and her M.A. in Government from the Johns Hopkins University. Rachel resides with her husband, son Brooks, daughter Marlo, and Australian Shepherd Ivy in Annapolis, Maryland.
If you are interested in becoming a PWSA | USA Volunteer, please click here to fill out our Volunteer form, or contact us at volunteer@pwsausa.org.