The leadership in an organization is one of the most important elements to achieving long-lasting success.   It is important for this individual to be passionate, knowledgeable and organized.  They must be a team builder as well as build and maintain alliances.  They must be vigilant in making sure there are the proper resources to maintain and grow the organization.  Over the past 45 years, PWSA l USA has had many outstanding executive directors which has allowed them to grow and flourish. It has grown from one executive director whose office was in her home, to a staff of 14 with an office in Sarasota, Florida. Today, many staff work remotely from locations across the country.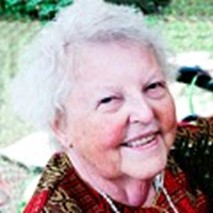 When the Deterlings could no longer keep up with the increased demand for inquiries, memberships and other duties, the Board of Directors of PWSA l USA decided it was time to recruit an executive director. Marge Wett, who was serving as vice president, applied for this position.  Officially in early 1980, she took on this role.  Marge was married to Dr. Richard Wett and was the mother of 7, one of which Lisa, was born with PWS.  Marge managed many inquiries, memberships and day-to-day operations.  Due to her tireless efforts, the national office was established in their home in the Minneapolis/St. Paul area.  She did it all – sent out the newsletter, collected dues, organized conferences and helped families with a variety of needs and questions.  Eight years later, in 1988, the first official office was secured in Minneapolis.  In 1991, a toll-free phone number was also obtained to allow more families and professionals to connect with PWSA l USA services.
Marge served as Executive Director for 12 years, from 1980 through 1992.  One of Marge's personal and professional passions was the establishment of more residential care options for adults with PWS.  During this time, she worked with many other parents in helping to establish the first group home for adults with PWS, outside of Minneapolis.  In 1981, the Oakwood home was opened.  Marge and her husband along with several other parents served on its board.  Marge collaborated with Dorothy Thompson, the director of Oakwood, in traveling around the country helping state chapters and other residential agencies in opening homes devoted to these individuals. In 1992, Marge retired and she passed the torch to Terri Schafer, her daughter.
Testimonial by Dottie Cooper: "When our daughter was 11 and we were crazed trying to figure out what was going on with her, a friend shared an article from our newspaper about a mother's perspective of a rare syndrome called Prader-Willi Syndrome.  Reading that article about Marge Wett was eye-popping – suddenly I knew of someone else who understood the challenges we were dealing with.  We nervously called her and she graciously stayed on the phone with us while we processed what she was telling us and she agreed to send to us from her office (which was the basement of her home) the small amount of literature that existed.  I will never forget her gift of love and knowledge and her enormous contributions to all families struggling with PWS throughout her many years as the first Executive Director of PWSA-USA."
After Terri Schafer ended her tenure in 1994, she was replaced by Russ Myler and the office relocated to St. Louis, MO.  Russ previously served as the Executive Director of the Missouri Chapter of the National Association of Social Workers.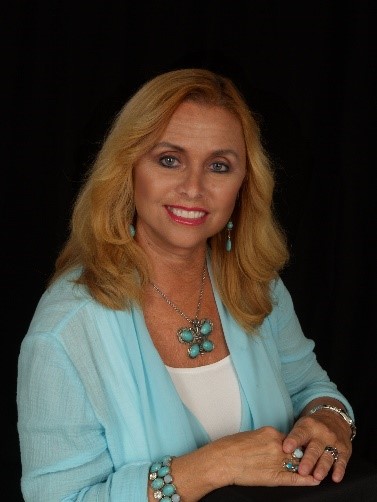 In 1997, PWSA l USA relocated its office again to Sarasota, Florida under the leadership of Janalee Heinemann, a strong leader and dedicated innovator.  Janalee was the step mother of a young man, Matt, who had PWS.  She had served as a board member for PWSA l USA from 1986-1989.  She then assumed leadership as president from 1991-1996.  When Janalee took over as Executive Director, there was a staff of two.  There was virtually no literature on the syndrome except for a couple of brochures and a few medical articles.  Janalee's passion encompassed so many areas that it is hard to list all of the things she accomplished.  She knew how to connect with people, build alliances and roll out many innovative initiatives.  Her background in social work, as well as her real-life experience with PWS, allowed her to identify areas of need, recruit those to help meet those needs and expand services for parents and persons with PWS.  Calls to the national office were met with positive, supportive voices, accurate information and many educational resources and services.  Crisis counselors were hired to help with students and adults in trouble.  Medical, education, consultation and emergencies were addressed.  There was an expansion of educational materials on a wide variety of pertinent topics.  Janalee wrote grants and expanded fundraising efforts to support the growing financial needs of the organization.  Most of all, she did this all with an army of dedicated parents and professionals.  Her devotion and commitment, and all of her efforts, influenced so many parents and professionals to move forward in this journey of learning more about PWS and the challenges it presents.
In 2007, Janalee stepped down as Executive Director but her commitment to PWS remained. She created and assumed the role of the Medical and Research Director, allowing her more time and energy to focus her efforts in these areas.  She also became the vice president of the global organization, IPWSO.  In 2017, Janalee formally retired.  She currently resides with her husband Al in Sarasota, Florida.  However, I can tell you with an open heart that she continues to share her time and knowledge with many who continue to move forward in efforts in understanding and improving the lives of persons with PWS and all who are impacted by it.
Testimonial from Daniel J. Driscoll, MD, PhD, FAAP, FFACMG, Professor of Pediatrics and Genetics, Prader-Willi Syndrome Association (USA) Clinical Advisory Board Chair, International Prader-Willi Syndrome Organization Clinical & Scientific Advisory Board, University of Florida College of Medicine:
I had the distinct privilege of closely working with Janalee for over 20 years in my roles as a member of the Board of Directors and as Chair of the Clinical Advisory Board for PWSA | USA.  She is an exceptional person who is an icon in the Prader-Willi field, both nationally and internationally.  Under her leadership as the Executive Director, she turned PWSA | USA into a first-rate patient advocacy and support group.  She is widely admired by patients, advocates, physicians, and scientists globally, including in the corridors of the National Institutes of Health.  In her role as Vice President of the International Prader-Willi Syndrome Organisation (IPWSO) she became the "face" for Prader-Willi syndrome (PWS) to families around the world.  All of us in the PWS community have benefited from her presence in our lives.
Testimonial from Jim Kane, parent and board member PWSA l USA:
Our family has had the privilege of knowing Janalee for over 30 years.  Over those many years she helped our family through the many challenges of PWS related medical, school, behavioral, residential placement issues, all the while helping countless other families and working to make PWSA |USA the premier resource for information and support for families.
Janalee's very unique combination of: Boundless energy that allowed her to travel the world for PWS, arrive back in Sarasota on Sunday and start up on Monday handling the phones in the PWSA office; Scientific insight letting her take the complex science of PWS and convert it to simple straightforward presentations for everyone; Writing skills for the many letters, pamphlets and books that brought knowledge and support to the many that did have the privilege of meeting her; Gentle kindness toward all children and people with PWS; Humor whether it  was defusing a crisis at a conference or helping a parent see the good in a child with PWS; Passion the never ending drive to help others and make PWSA | USA the best it could be, all made Janalee a priceless person for everyone involved with Prader-Willi syndrome. 
In the following years, several people stepped in, some in temporary roles, others in short term appointments.  In 2007, Craig Polhemus was hired as the organizations 5th Executive Director.  In May of 2009, he left his position.  Following Craig's departure, Evan Farrar, a PWSA l USA crisis counselor, stepped in for 5 months as acting Director.  In October, he was replaced by Kim Weinberg.  Kim had worked in leadership positions in other nonprofit organizations however her time with PWSA l USA was limited.  Once again, Evan stepped in as director; this time was different.  He was no longer in a temporary position; he assumed the role of Executive Director.  He left his position 1 year later to pursue a career in counseling.  David Crump, PWSA l USA Development Coordinator, stepped in as interim director.
In April 2012, the team of Dale and Dottie Cooper stepped in as interim co-directors.  In addition to being parents of a daughter Shawn with PWS, they both had corporate experience.  They had served on the PWSA l USA Board of Directors and helped to organize two regional PWS conferences in Birmingham, Alabama.  They were very active in the Georgia chapter and were part of the planning team for the 1994 conference.  They have shared their time and talents in many areas of the organization.
Soon after the PWSA l USA's 2013 conference in Orlando, Dottie and Dale stepped down to be replaced by Ken Smith.  Ken had a long history of working with persons with PWS at The Children's Institute in Pittsburgh as well as serving on the PWSA l USA board for over 18 years in a number of leadership positions.
In 2017, Steve Queior was hired as a part time Development Director.  He had a strong background in fund development.  In January of 2018, he was initially asked to serve as acting Executive Director but agreed to take on the role of Chief Executive Officer in March.  Steve served in this position until July of 2020 at which time he stepped down to retire.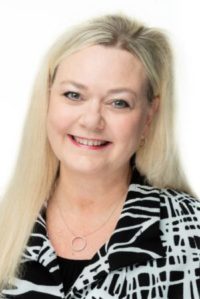 Immediately following Steve's retirement, Paige Rivard, mother to Jake who has PWS, stepped in to the role of CEO.  Paige had worked in various leadership and management positions in the credit card processing industry for 20 years.  She also served on several nonprofit boards, committees and councils.  Paige served on the PWSA l USA Board starting in 2018, becoming vice-chair in 2019.  She continues to help advance the many changes and challenges that come in managing a nationwide organization.  She has the commitment, organization and skills to move PWSA forward.
In summary, over the past 45 years, PWSA l USA has had executive directors that have been committed to advancing the needs and mission of PWSA l USA.  Some of these directors were parents and/or family members who brought their personal and professional experience in to the position of Executive Director. We are grateful to all who have made this growth possible and those who continue to do so.
Contributed by Julie Doherty and Barb Dorn