We are excited to offer a special webinar Thursday, August 26, 2021 at 8:00 p.m. EST on becoming an advocate for PWSA | USA.
Advocacy is not just for lobbyists: Anybody can be an effective advocate. Join PWSA | USA and learn how you can help bring PWS awareness to states throughout the country. At PWSA | USA we understand that State and Federal government's both play a unique and irreplaceable role in supporting these efforts. Join our team of advocates and learn how you can help!
__________________________________________________________________________________________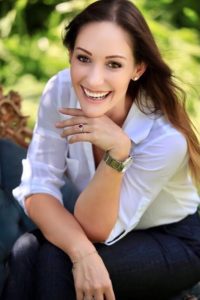 Dorothea Lantz
Dorothea Lantz is the Community Engagement Specialist for PWSA | USA, a licensed Real Estate Broker with ONE Sotheby's International Realty and a lifetime resident of Miami, Florida. In July of 2017, she and her husband and were blessed with their son, Hunter, who was diagnosed with PWS at 16 days old. Dorothea has an extensive background in public service, government administration and is a contributing member of the South Florida and PWS community. She has been a Parent Mentor with PWSA | USA since 2019. In addition, Dorothea is an appointed member of the City of South Miami Environmental Review and Preservation Board and a Mentor with the ACE Foundation Women's Leadership Institute.