Written by Kim Tula, MS, CSW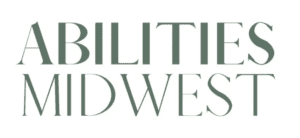 Abilities Midwest is an adult residential provider in Wisconsin that only serves individuals diagnosed with Prader-Willi syndrome (PWS).  They currently operate three PWS-specific group homes: One in River Falls, WI and two in Watertown, WI. All of these homes are licensed through the state of Wisconsin as an Adult Family Home (AFH). The homes provide 24-hour supervision and support services. This includes services based on individual need and shared support within the household.    
Abilities Midwest is currently contracted with Wisconsin Managed Care Organizations - Inclusa, MyChoice, and Lakeland Care. However, they are able to provide support for individuals from other states, with permission from the home state's Medicaid team. They have successfully obtained out-of-state funding through enrolling in the individual's home state's Medicaid program.   
According to Katelyn Schmidt, owner of Abilities Midwest, each home supports anywhere from 1-4 individuals, depending on the size of the home. Currently, the house is River Falls, WI is home to four individuals, and the homes in Watertown, WI are each two-bedroom homes.  The programs at Abilities Midwest only serve adults, with the current target age range of 18 to 35.  However, they would someday like to open a home specialized for older individuals with PWS.  
While the PWS programs at Abilities Midwest support a different number of individuals in each setting, they do staff the homes 24-hours a day with awake staff to ensure safety. The staffing pattern is dependent on the needs of the residents, but according to Katelyn, the typical staff pattern is one staff for every two residents during peak hours.   
Although each of the programs at Abilities Midwest is different, they all ensure food is kept secure. In one of the homes, the kitchen is completely walled-off and secured with a door that only staff have a key to. In the other two homes, the kitchen is now enclosed but all food cabinets, refrigerators, freezers, etc. are kept locked. 
According to Katelyn, Abilities Midwest does support individuals with higher levels of need due to behaviors, such as physical aggression and elopements. To help improve individual's quality of life and decrease maladaptive behaviors, Abilities Midwest utilizes individualized support plans, behavior support plans, and incentive programing for all residents living within their programs. Abilities Midwest uses predictable, consistent quality care, set menus, set meal and snack times, and activity planning in order to remain proactive and reduce behaviors. 
When asked about available day services and activities, Katelyn stated, "There are various options depending on what location within Abilities Midwest, however, all residents are encouraged to leave the home to participate in an activity on a daily basis, regardless on if they participate in a specific day program or not. All Abilities Midwest residents are encouraged to be active members of their communities." 
Currently, Abilities Midwest doesn't have any non-conventional group homes for PWS.  They utilize standard safety processes supported at the state and national PWS associations. Katelyn states, "Our homes are conventional in that sense."  When asked where she sees the future of PWS-specific group homes and support, Katelyn said, "We hope to continue to expand our program in order to meet a high-demand for specialized housing for individuals with PWS." 
Katelyn also wanted to share they expect Abilities Midwest to grow within the next year or two. "We do have a waiting list, although our waiting list does not operate on a first come, first served basis. We place residents depending on who we feel would be the best fit in each home. We want placements to be long-lasting, happy placements. 
For more information regarding possible placement with Abilities Midwest, contact:
Katelyn Schmidt: katelyn@abilitiesmidwest.com
Jackie Mallow: jackie@abilitiesmidwest.com 
Or visit their website at https://abilitiesmidwest.com/.
--------------------------------------------------------------------------------------------------------
This spotlight on Abilities Midwest is the 5th spotlight in PWSA | USA's residential series.