We are happy to share that PWSA | USA has been selected as a charity for the NFL's 2022 My Cause My Cleats campaign for the second year in a row by Denver Broncos' player Caden Sterns. 
Caden is once again dedicating his one-of-a-kind cleats (pictured above) to his friend, Brooklyn, who is living with PWS. A special thank you to Caden for continuing to shine a light on our rare disease community and for being an advocate for our loved ones! 
In light of this exciting news, PWSA | USA spoke with Brooklyn's parents, Kelli and Mike, who shared more about the family's connection to Caden and Brooklyn's journey living with PWS. Scroll below to learn more.
-------------------------------------------------------------------------------------------------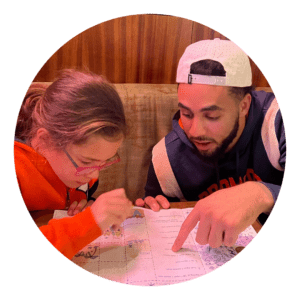 "We met Brandi and her two sons Jordan and Caden through our good friend Jen. Caden and Jen's oldest son Dalton became best friends when Caden and his family moved to our area from Dallas several years ago. Jen's boys (Zane and Dalton) have always been like nephews/little brothers to us. Dalton's core group of friends, who are all athletes and professionals in their own right, also became like nephews/little brothers to us. Through that relationship, all the boys and Caden have known our children since they have been babies and have adopted the same role we have with them with my kids. We are really one big tribe who love and support each other in all aspects of life.  
PWS has opened all of our eyes. I can't speak for Caden directly, but I think all of us "our tribe" have started to understand some of the challenges and blessings that PWS brings. Most importantly togetherness, and what can be accomplished together as a unit versus individually."
How do you feel about Caden honoring Brooklyn and PWSA | USA in this year's NFL My Cause My Cleats campaign?
"It's an absolute blessing that Caden can use his platform and individual accomplishments and successes to spotlight not only Brooklyn but PWS.  Not a lot of light is currently being shed on PWS. Every chance and opportunity we get that can bring more light to PWS the better. It fills our heart with joy and love that Caden chooses to continue to help raise awareness for his special warrior Brooklyn, as well as everyone else in our tribe. We are truly blessed to have the best family and friends in the world and together we all will do what we can to not only support Brooklyn but the entire PWS tribe." 
What do you wish people knew about PWS?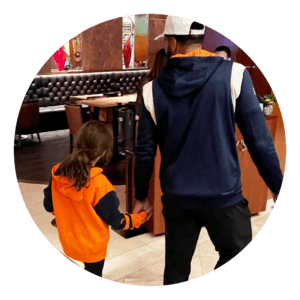 "Individuals with PWS have successful traits in their own right. I encourage all newly diagnosed families to identify these positive traits and celebrate all successes. Their lives may look a little different in some accounts, but they can still live a full and eventful life."
What advice do you have for other families who have a loved one living with PWS?
"Utilize PWS support groups/associations to learn more about PWS, and understand every person is different. When Brooklyn was initially diagnosed (2015), we had so many uncertainties and concerns based on what we found online. Now, there is so much more information (positive) available and many groups to support. PWS advocates (family members) can share experiences as your family adjusts and adapts to PWS needs."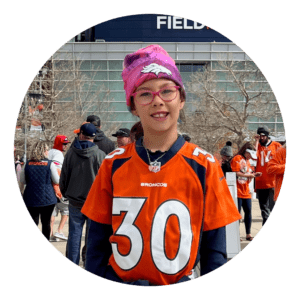 What are you hopeful for Brooklyn's future?
"To live a full and independent life to the best of her ability. There was a time all I thought about was that she may never be able to live on her own, now I just want her to live her life the fullest, whatever that may look like for her."
You can read PWSA | USA's 2021 interview with Caden HERE.