Prader-Willi Syndrome Association | USA (PWSA | USA) is pleased to announce that Paige Rivard has accepted the position of Chief Executive Officer.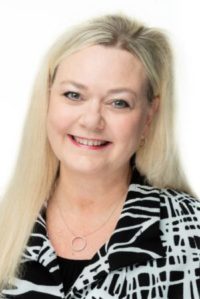 "We are very happy Paige is formally joining the organization as CEO. She has already done an incredible job in an interim capacity, and the Board of Directors is confident her familiarity with, and passion for, the Prader-Willi syndrome community and her collaborative leadership style is exactly what PWSA | USA needs now," said Michelle Torbert, Chair of the PWSA | USA Board of Directors.
Rivard earned an Executive MBA in Healthcare Management from Creighton University and a BS in Business from Kansas State University. She has a deep management background, having served as the Director of Relationship Management at TSYS Merchant Solutions, where she directed a team of account managers whose portfolio included well-known clients, such as GAP, L.L. Bean, and Neiman Marcus. Rivard spent two years on the PWSA | USA board of directors (one year as Vice Chair) before stepping down to become interim CEO and has also served the community as a parent mentor. Additionally, she is active in her local community serving as a board member for Munroe Meyer Institute, on the Quality and Patient Safety Leadership team at Children's Hospital and serves on the Superintendent's Advisory Board for Special Education (for Omaha Public Schools).  Paige also founded a nonprofit organization in her home state of Nebraska to serve families affected by PWS.
"I am honored and excited to serve as CEO for PWSA | USA. As a mother whose son has PWS, I understand how important the organization is to our community and the families we serve," said Rivard.
About Prader-Willi Syndrome Association | USA
Prader‐Willi Syndrome Association | USA is an organization of families and professionals working together to raise awareness, provide support, and promote and fund research to enhance the quality of life of those affected by Prader-Willi syndrome.
Contact:
Michelle Torbert
Chair, PWSA | USA Board of Directors
Phone: 305-796-7089
Email: thetorbert7@gmail.com