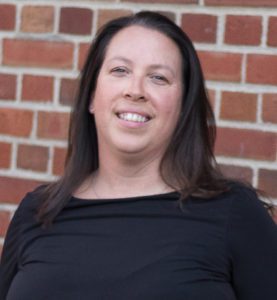 Do you have any mentors in your professional life?
Several
What was your first job?
Summer camp counselor
Who inspires you?
My family
What kind of music do you like?
Country
What's the best concert you've been to?
Garth Brooks
Do you like traveling?
Yes
Do you like reading?
If so, what genre of books do you like? LOVE – mystery, true crime
What's the most exciting part of your job?
Building relationships with people I wouldn't have the opportunity to know if it wasn't for this job
What is your favorite animal?
Giraffe or elephant
What's your favorite movie?
Top Gun and Lion King
Do you have any pets?
Dog – Freddy, Two Cats – Ike and Chichi
Are you a sports fan? Who are your favorite teams?
Soccer all day long – Manchester United, NY Red Bulls, USWNT
What's something you find challenging about your work?
Not being able to fix every situation
What motivates you at work?
Individuals with PWS
What's your favorite memory?
Some of the last moments with my dad when he was sharing his feelings about what was happening
What's the best compliment you've ever received?
My brother telling me that I did an incredible job caring for my father throughout his illness and passing.
When you were a kid, what did you want to be when you grew up?
Mommy
What's your favorite thing to do on the weekends?
Go to camp with my mom
What's your favorite holiday?
Thanksgiving
Can you speak more than one language?
No
What was your favorite subject in school?
English
If you could play an instrument, what would it be?
I can play clarinet and saxophone. Would love to learn the drums.
Which historical figure would you most like to meet?
Eleanor Roosevelt
What's your favorite season?
Summer
What three items would you take with you to a deserted island?
Book, lighter, and knife (gotta eat some how)