On Monday, October 16 & 17, Harmony Biosciences hosted an annual all-employee meeting in Philadelphia, Pennsylvania. Charles Conway Jr. and Jennifer Garzia, PWS parents to Angelica (3) and Rocco (19), were invited to participate in a panel discussion: Delayed, but not Denied: Perspectives on Caregiving. The title and theme of the talk, Delayed, but not Denied, was inspired by Charles' vision for Angelica's future.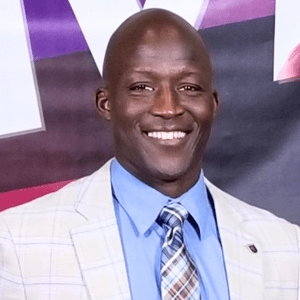 "Advocating is a very powerful and necessary initiative to PWS awareness, education, and treatment development, whether with local, state, and federal agencies (including pharmaceutical companies). This event provided me the opportunity to share my story and challenges to an organization who assisted in turning our PWS community's dreams to a reality. Remember, our loved ones abilities are 'Delayed not Denied' as long as you have the 'Hope' of a mustard seed!!!!!" said Charles.
Charles also shared how his work with PWSA | USA's Advocacy Committee and as a parent mentor has allowed him to help not only his daughter, but other PWS families in a number of ways. It is speaking opportunities like these that allow for greater understanding of PWS as a multi-faceted disease and building empathy, especially for pharmaceutical companies and their employees.
During the panel discussion, Jen discussed daily life with Rocco and the ups and downs of PWS, likening her experience as a parent and caregiver to "riding a rollercoaster." Jen shared her hopes for Rocco and all people with PWS are to feel the satisfaction of their dreams being realized.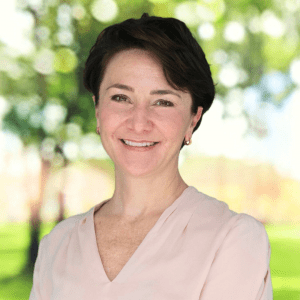 "I am thankful for the opportunity to share Rocco's story with Harmony. Rocco's life journey is unique and full of difficult twists and turns, but with the help of so many talented individuals, each day we are filled with more hope that helps us stay on course. I am more optimistic than ever that as impacted families and medical communities listen to each other and work together, Rocco and his peers will be provided a more peaceful and manageable way to live with Prader-Willi Syndrome," said Jennifer.
Harmony Biosciences recently announced their upcoming Phase 3 registrational for TEMPO, a randomized, double-blind, placebo-controlled, multicenter, global clinical study that will further assess the safety and efficacy of pitolisant in patients with PWS, ages ≥ 6 years. This study is expected to be initiated in Q4 2023. Learn more by clicking here.