Rare Disease Week will take place July 14, 2021 – July 22, 2021 and it's a chance to make your voice heard! EveryLife Foundation will be leading Rare Disease Week, which educates those of the rare disease community on federal legislative issues, meet other advocates, and share their unique stories with legislators.
If you are interested in learning more about how to engage with your elected officials, please contact Dorothea Lantz at Dlantz@pwsausa.org



PWSA | USA ADVOCACY EFFORTS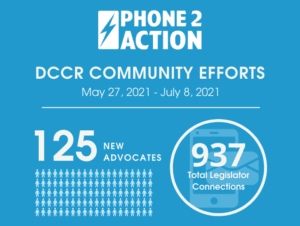 Join the Voices for Change and Contact Your Elected Officials on the Importance of DCCR

Our PWS community recently learned that the FDA is recommending an additional clinical trial for DCCR (Diazoxide choline controlled-release tablet), which is manufactured by Soleno Therapeutics.
DCCR is a therapy that our community desperately needs and we hope that it can quickly become available to anyone with PWS who would benefit from it. While the PWS community might not have the resources of groups with greater numbers, change is still possible!
Please take the time to contact your elected officials TODAY and inform them of this issue facing our community.