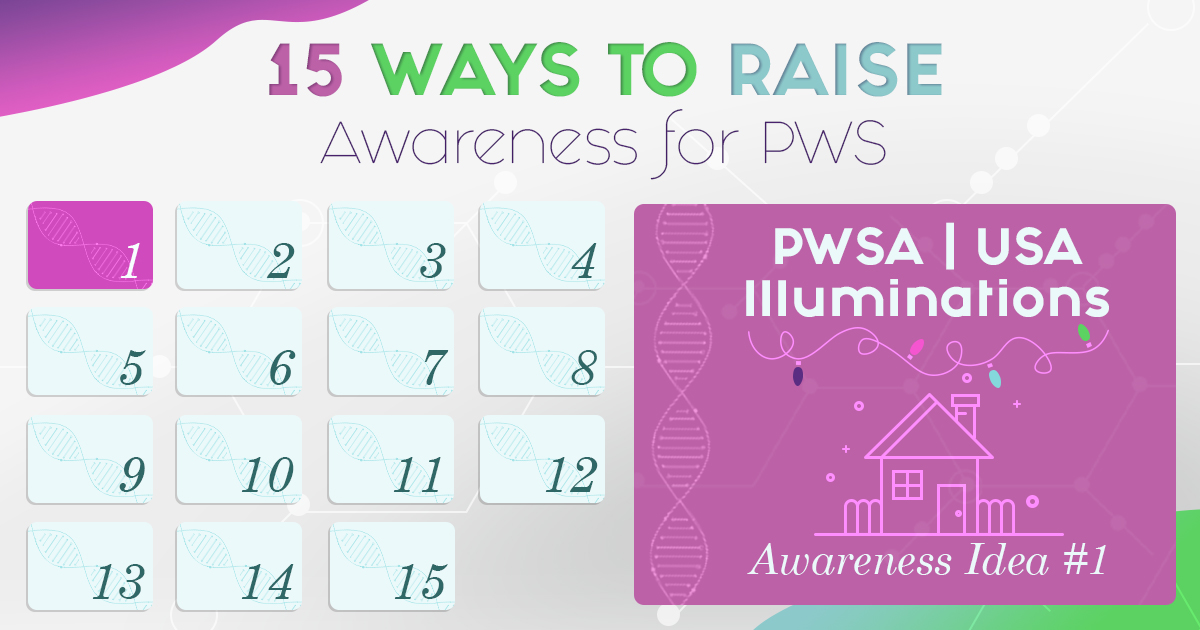 Light up your home with PWSA | USA's colors - purple, pink, blue and green! Please send us pictures of your colorful display to communications@pwsausa.org so that we can share it and encourage others to do the same.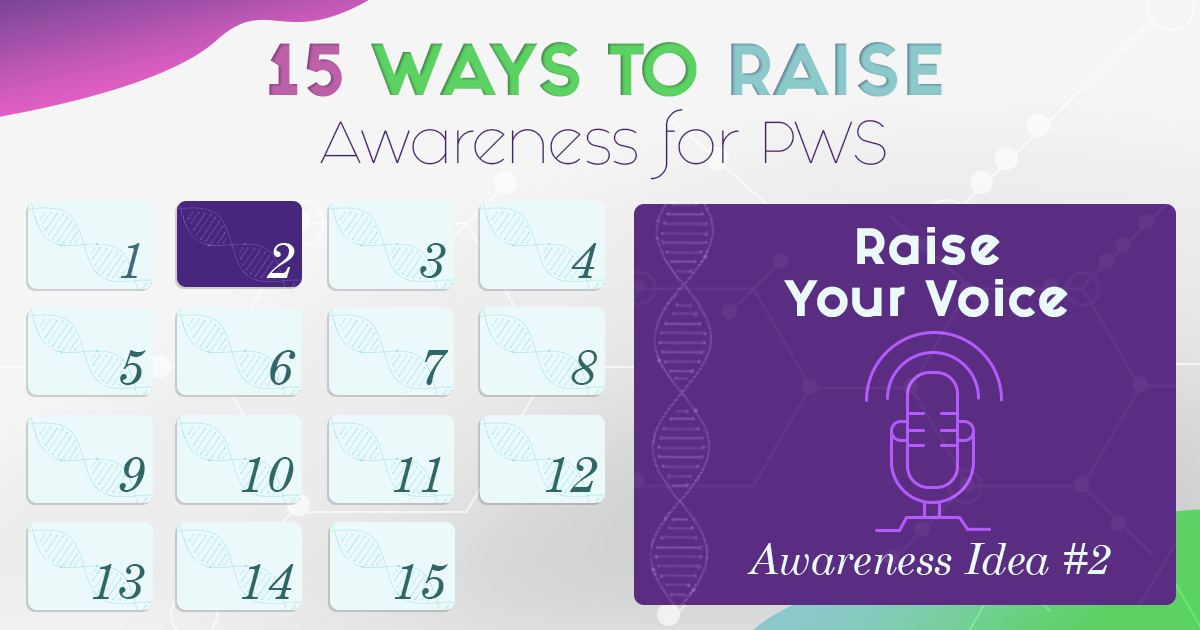 Go to our Advocacy & Awareness webpage to find your elected officials and ask them to support/co-sponsor important legislation that will help everyone affected by rare disease!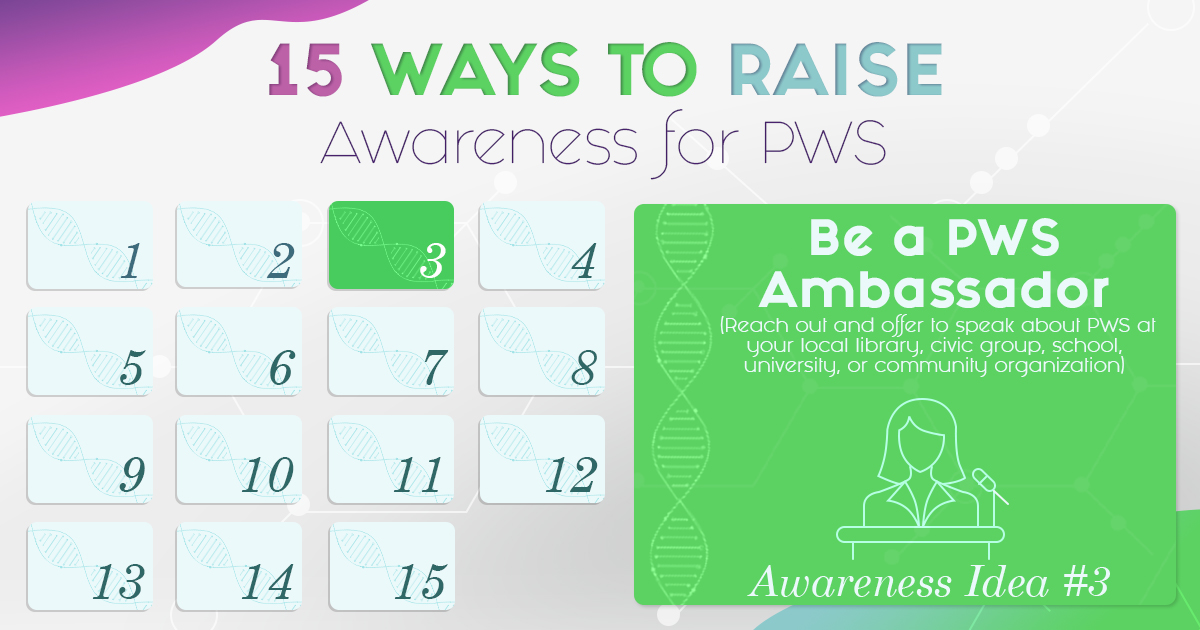 Reach out and offer to speak about PWS at your local library, civic group (Rotary/Kiwanis/Lion's Club), school, university, or community organization.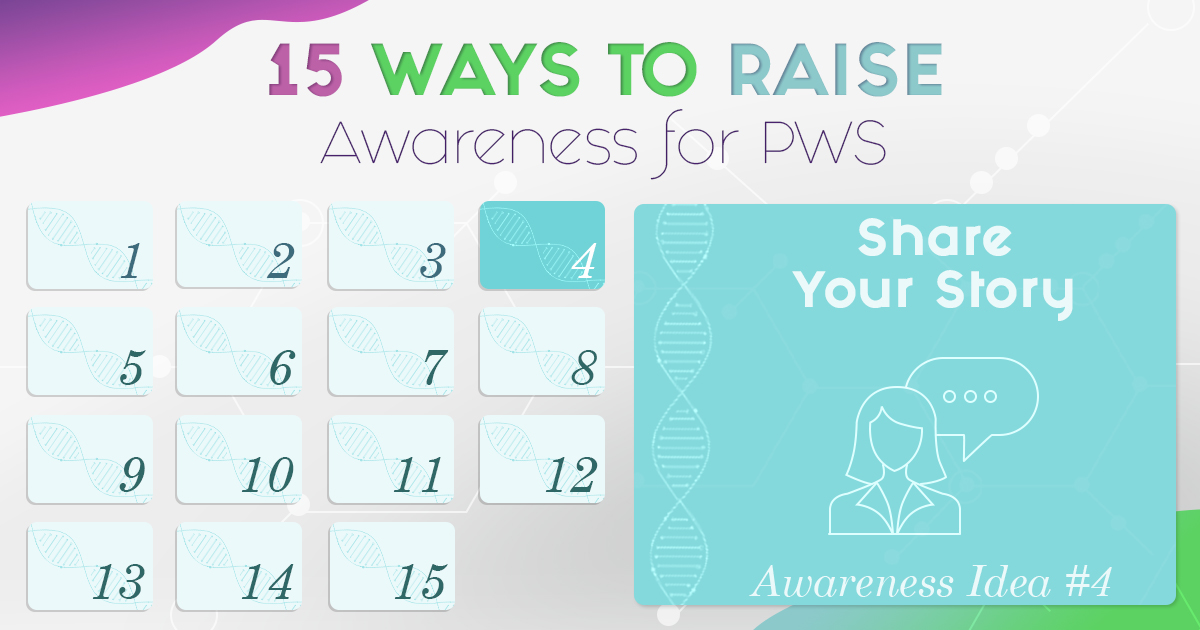 Share your story with the PWS community AND the general public! Pull out your phone/computer/video camera and have a friend or family member ask you one or more of the following questions to share your story! OR, call PWSA | USA and we will interview you via Zoom. Post your recording to our "Share Your Story" page or email your file to info@pwsausa.org.
Introduction; tell your PWS story
What has your child achieved that you were told would not possible?
If you could describe the most challenging moment you've had since first learning about PWS, what would that be?
What are you most proud of as a PWS parent?
What do you know now about PWS that you wish you knew 3, 5, 10 years ago?
What do you wish other people understood about PWS?
How has your child's diagnosis changed you/your life?
What is something that your child has overcome?
What has been the most difficult part of your journey?
What have you learned about yourself along the way?
Describe the most amazing experience you've encountered, which would not have happened without PWS being in your life?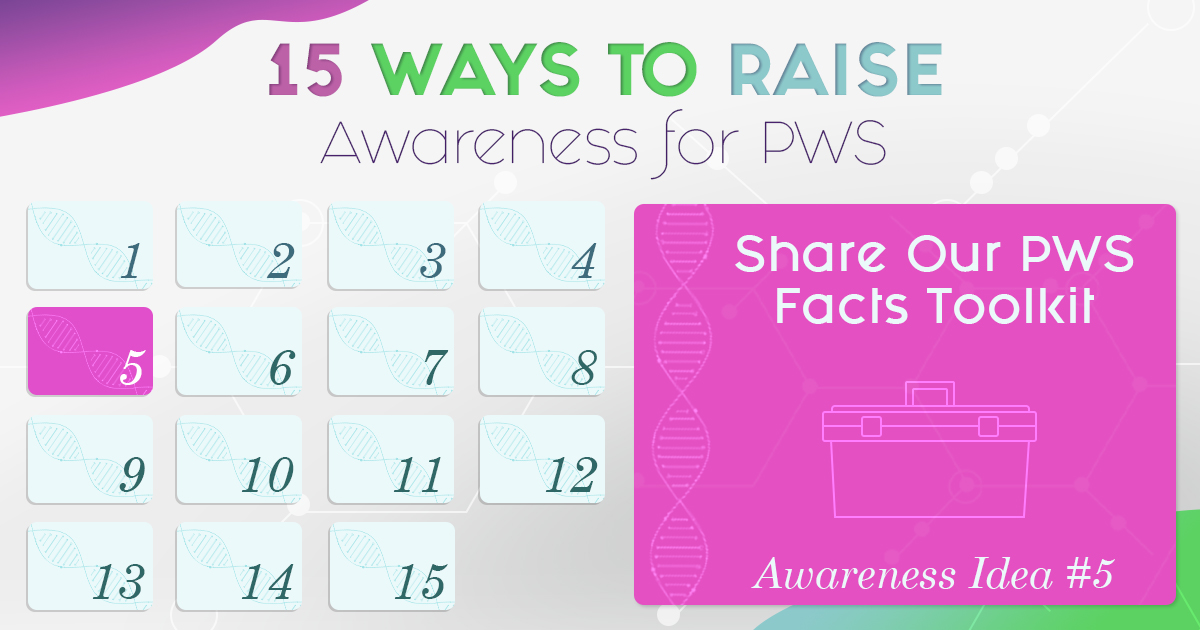 Share with one-click, factual information produced for PWS Awareness month by PWSA | USA. Click here to download our PWS Facts Toolkit.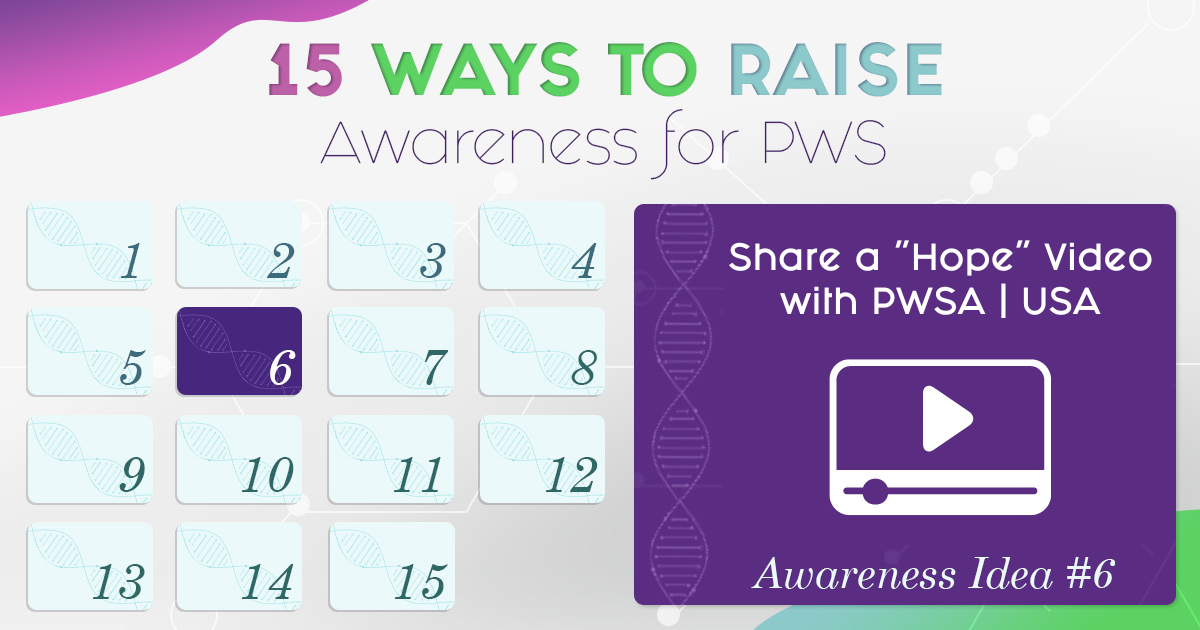 Send PWSA | USA a video of yourself, your family, or your loved one living with PWS a video saying the word "Hope" and then the phrase "United in Hope"! We will share these Hope videos on our social media pages throughout PWS Awareness Month to inspire others AND in a special video at our 37th National Convention. Click here to submit your video and contact communications@pwsausa.org with any questions.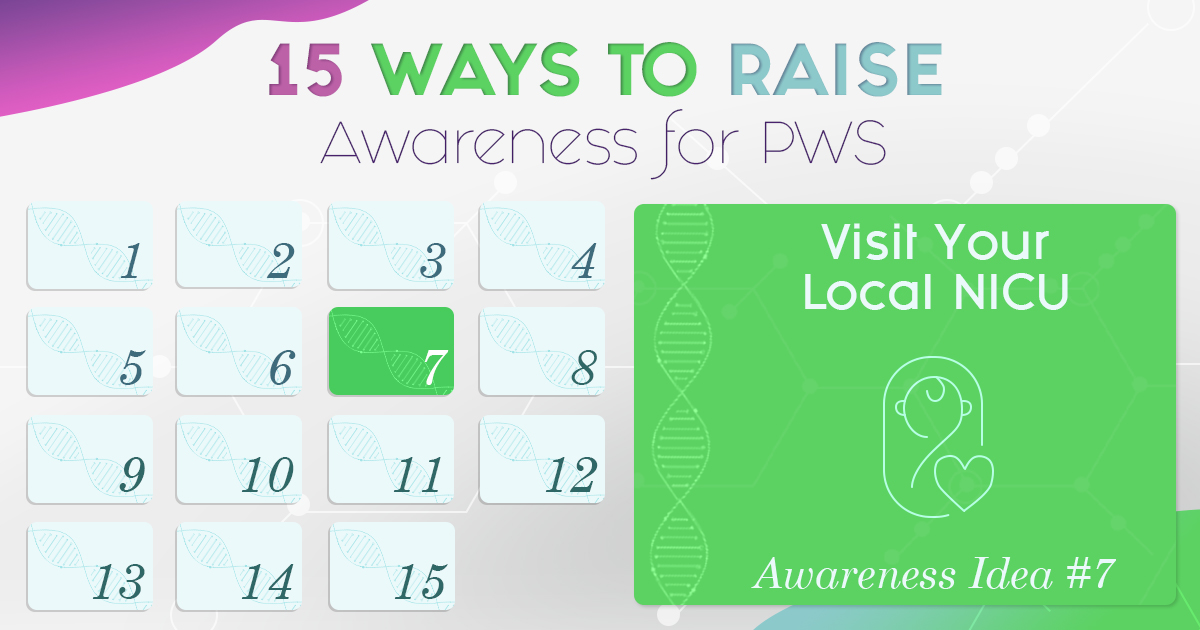 Visit your local NICU and provide them with information on PWS and PWSA | USA. Offer to leave your information so that they can distribute it to the next family who receives a PWS diagnosis while in the NICU. Find our downloadable Medical A-Z resources and updated Medical Alerts Booklet by clicking here.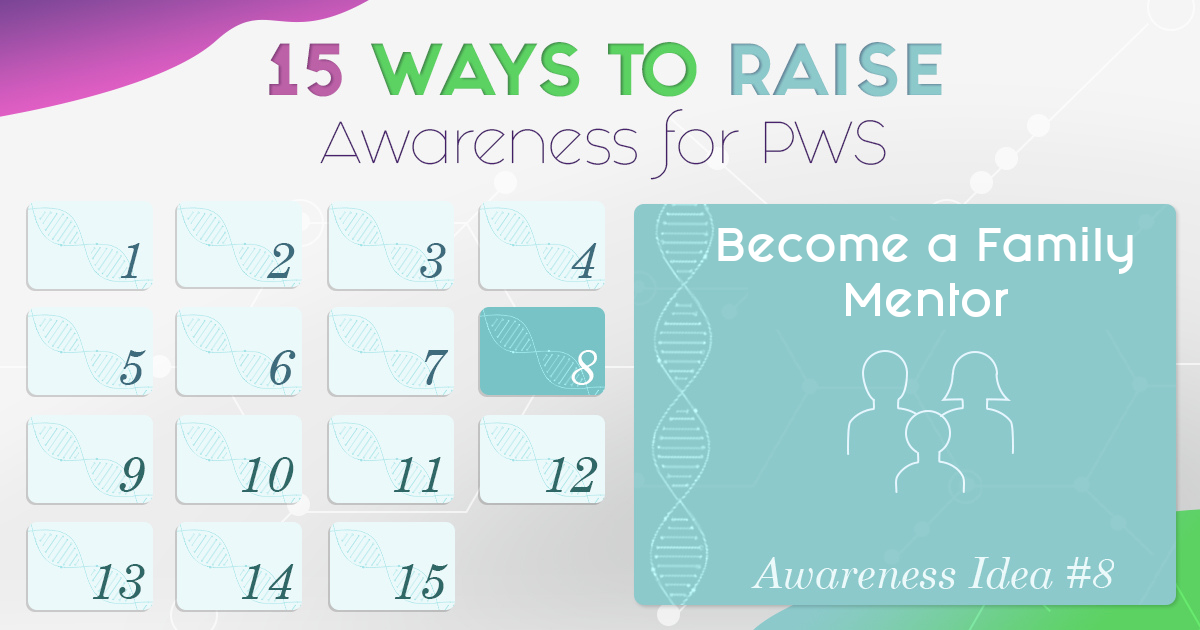 Become a family mentor for PWSA | USA! Help other families who have received a diagnosis navigate the world of PWS. For more information on how to join, contact volunteer@pwsausa.org.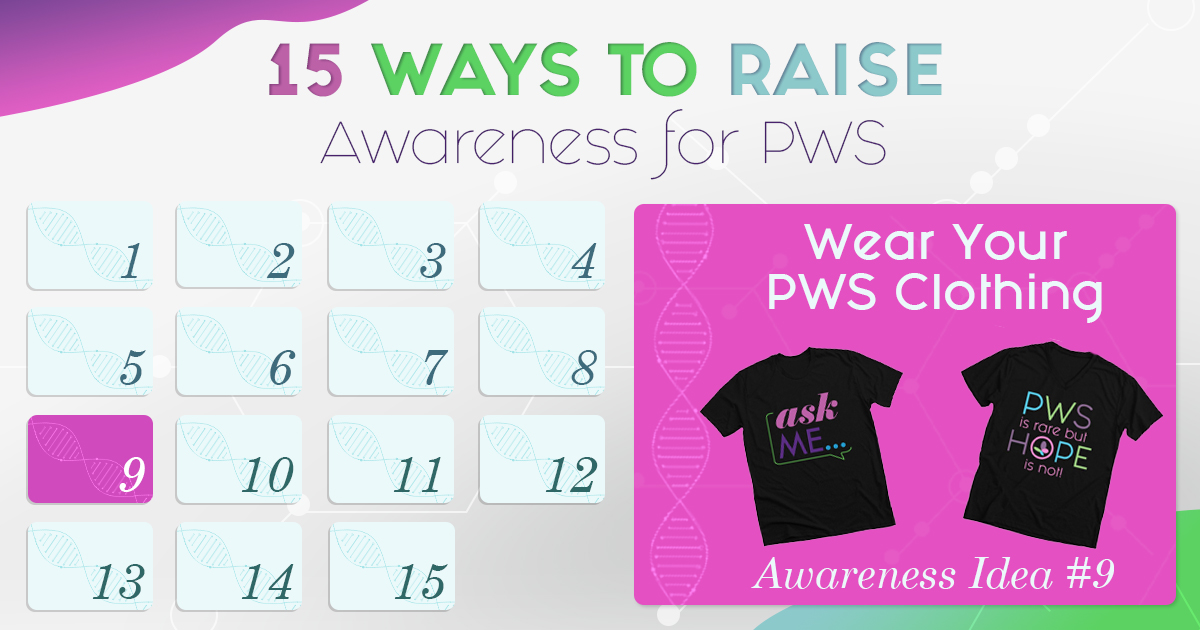 To celebrate PWS Awareness Month, PWSA | USA has added new merchandise to our online store! Show your PWS Pride during the month of May, and all year long, with our Hope defined, PWS is RARE but HOPE is NOT, and Ask Me... About PWS items, including shirts, sweatshirts, water bottles, coffee mugs, hats, onesies, and so much more.
Get yours TODAY by clicking here. You can also shop our new PWSA | USA All Star customizable shirts and onesies here!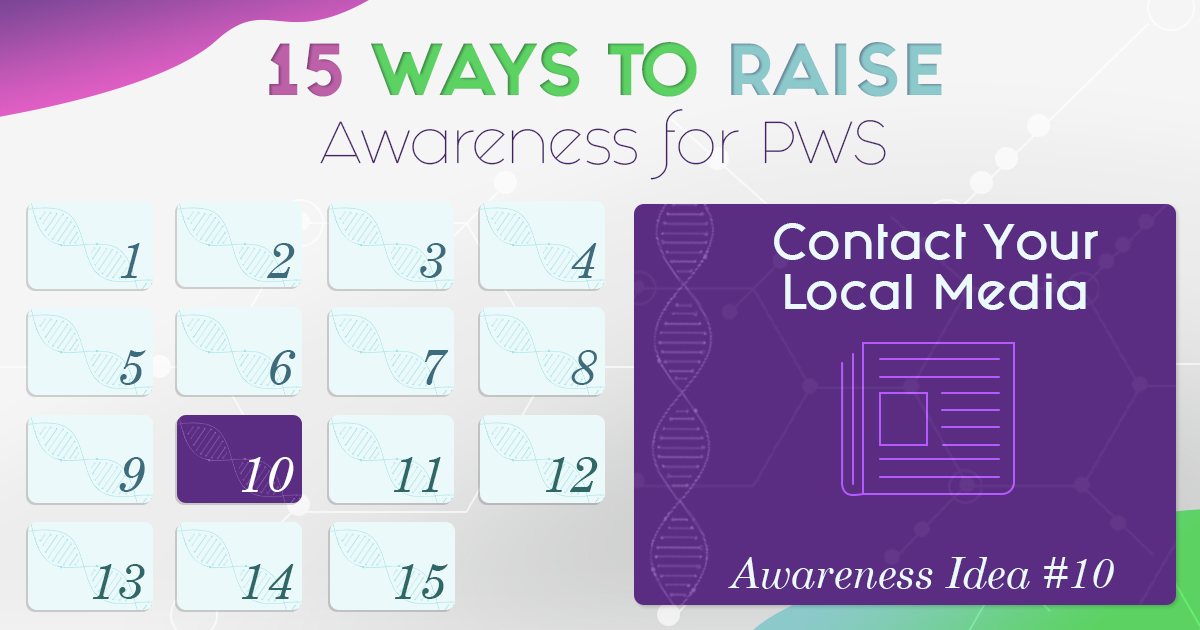 Write an editorial letter and share it with your local newspaper!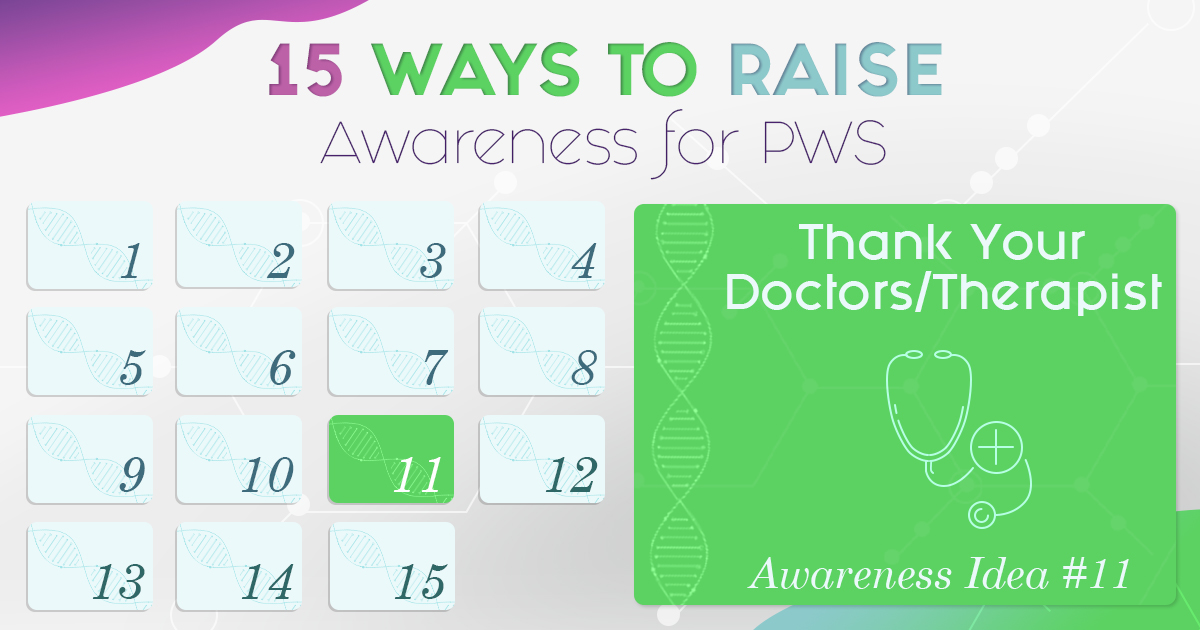 Take this month as an opportunity to reach out to the doctors, therapists, and caregivers who offer you and your family support. A simple email or phone call will go a long way!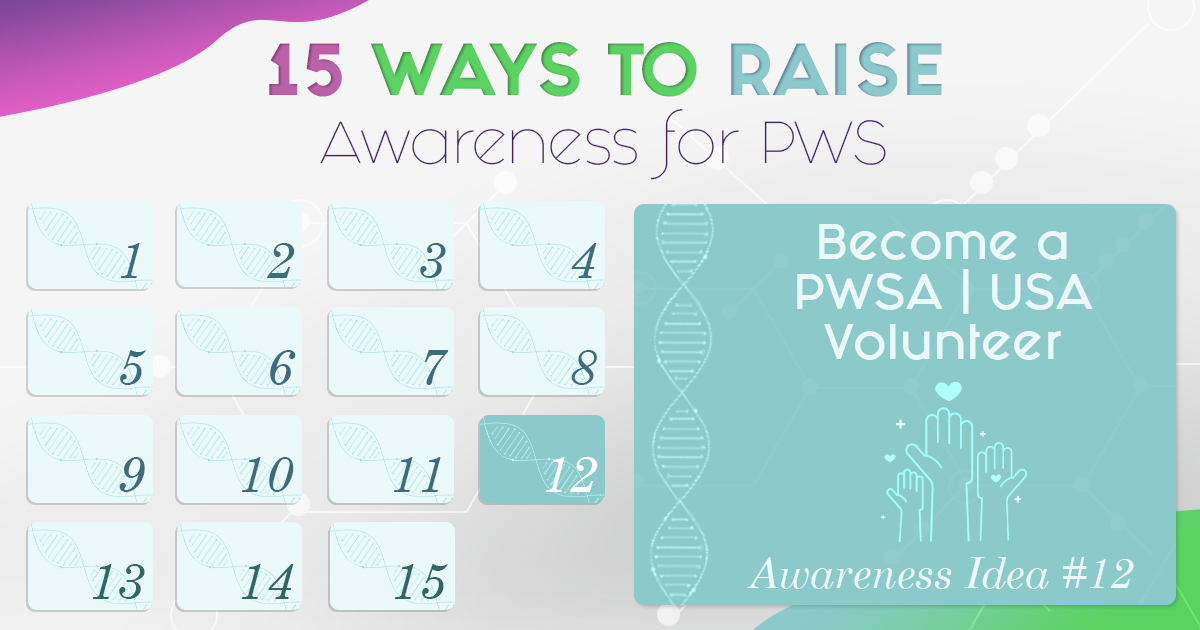 Become a PWSA | USA volunteer!

Volunteers are the cornerstone and lifeblood of PWSA | USA. These individuals are instrumental in delivering

services, advancing and promoting public policy, raising awareness, and providing support and 

resources the PWS community has come to rely on. If you are interested, please fill out our Volunteer Form or contact us at volunteer@pwsausa.org.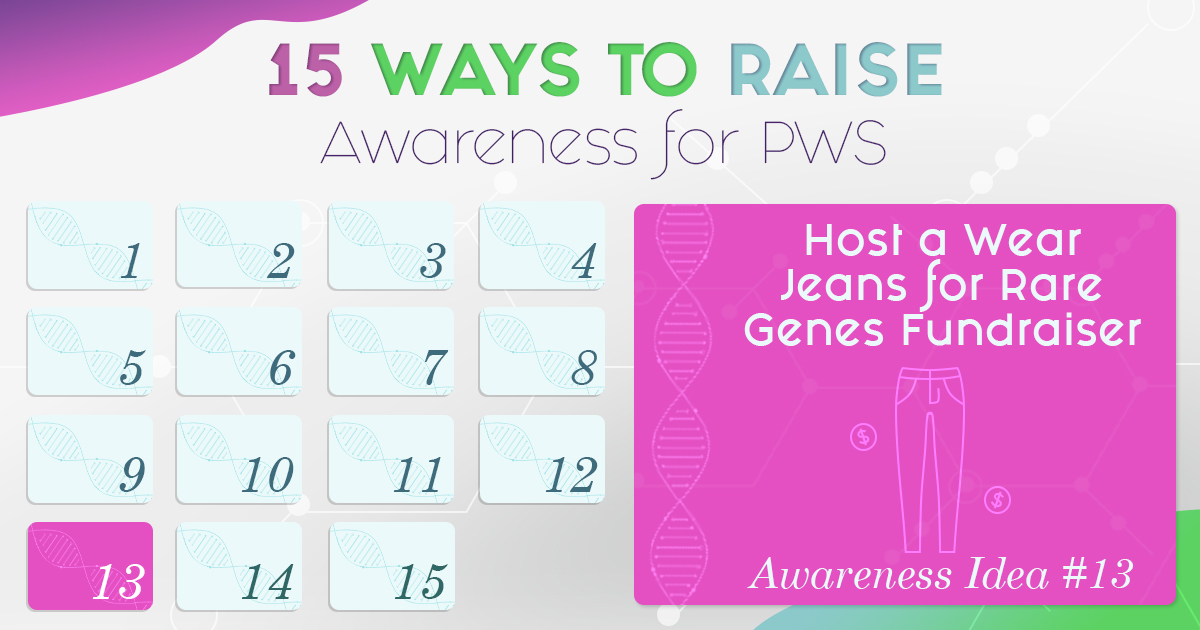 Pick a day in May and ask your local employer, your child's school, church fellowship, etc. to spread awareness by hosting a dress-down day for $1, $5, $10 to "Wear Jeans for Rare Genes." Go to

Wear Jeans for Rare Genes

and download everything you need to get started! You can also contact us at development@pwsausa.org with any questions.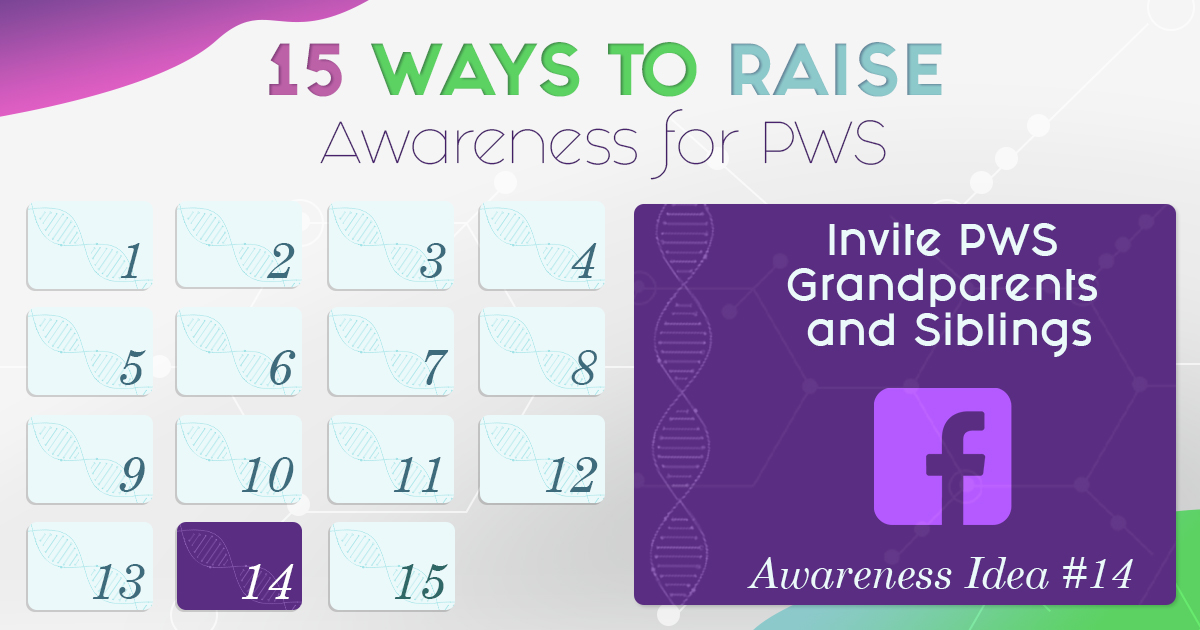 Invite PWS grandparents and siblings to join our private PWSA Facebook pages so that they can stay informed and feel supported: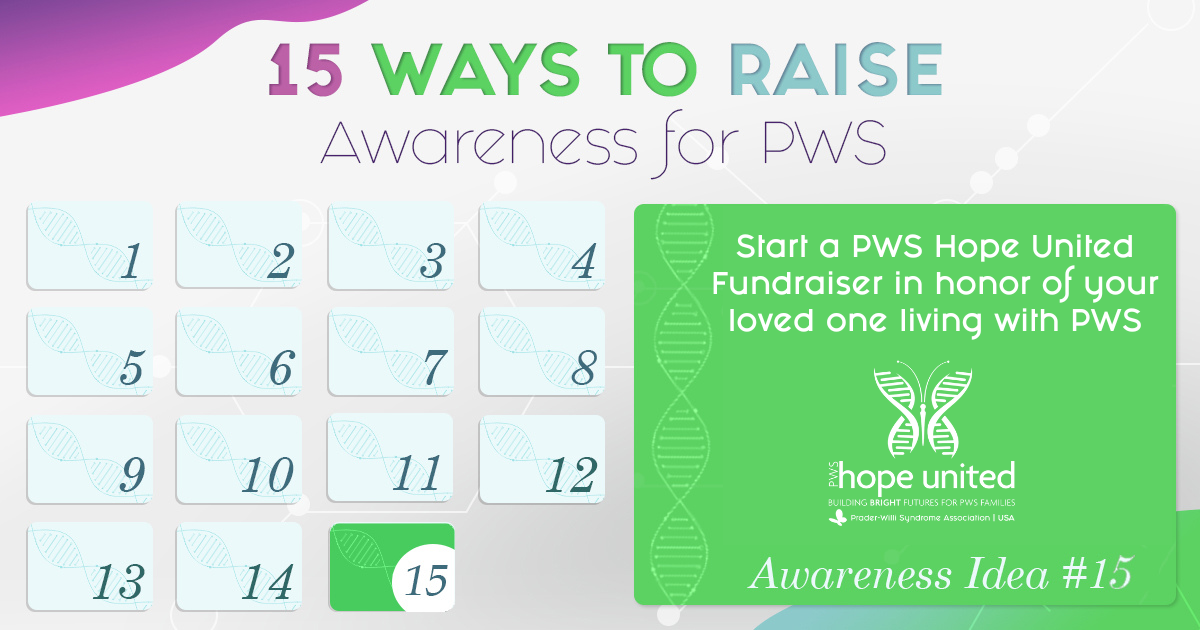 Host a PWS Hope United fundraiser! Whether it's a birthday fundraiser on Facebook or a large event with family and friends, there's something for everyone to get involved. Click here to find more information and contact hopeunited@pwsausa.org to get started!