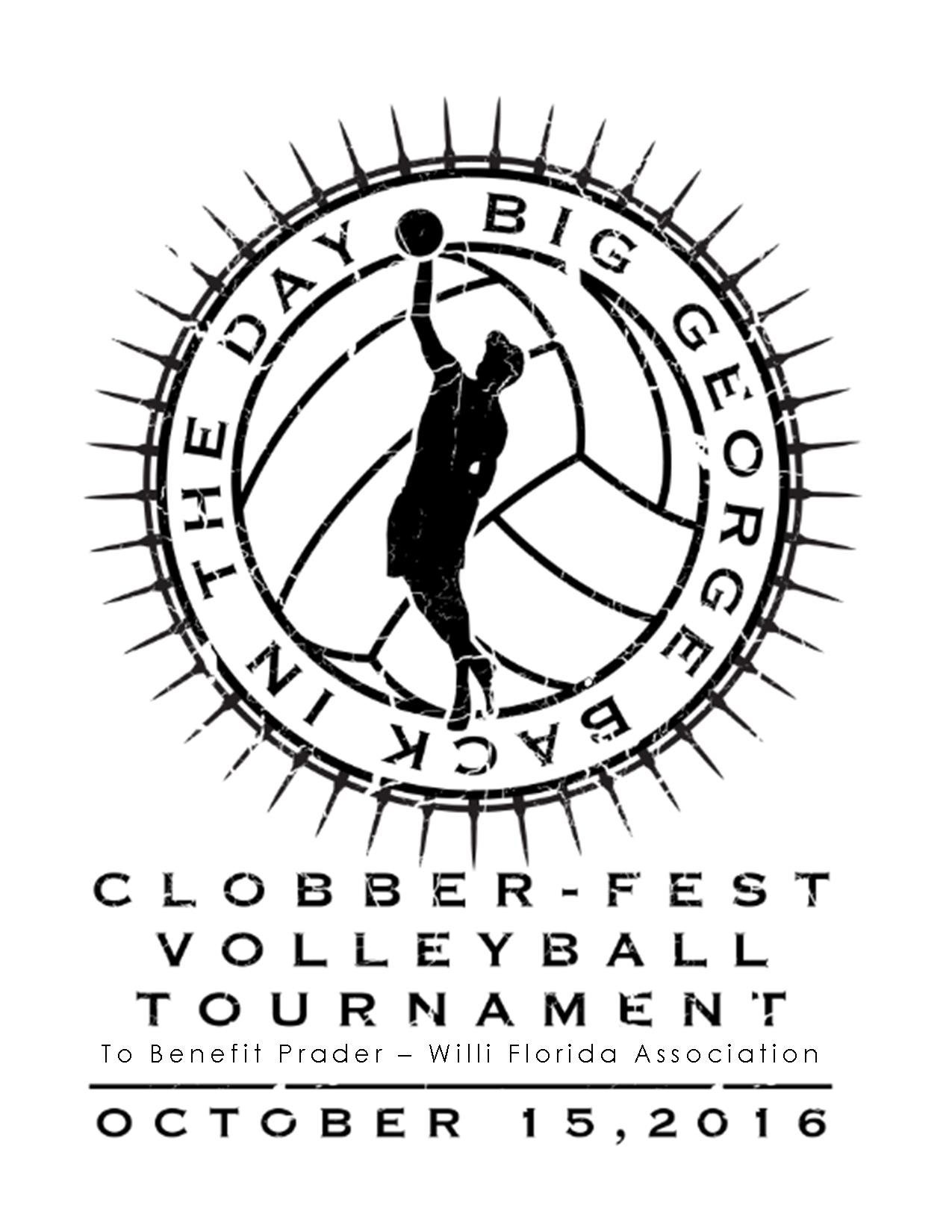 Big George Back in the Day Clobberfest
October 15, 2016
Frenchy's Rockaway Grill
7 Rockaway St.
Clearwater, Florida 33267
Event Hosted by: Prader-Willi Florida Association benefiting PWFA and those living with PWS in the state of Florida.
Anyone can put together a team of 4 and enter with a $100 registration fee. This can be done ahead of time by contacting Terrann Mayo (727)420-8090 Terrannmayo@gmail.com, or on the day of the event and everyone who enters gets a free shirt. Sign in/registration starts at 8am and the first game will begin at 9am. There will be multiple booths set up with games, crafts, face painting etc. for everyone to enjoy.
It is free to come and watch and enjoy the booths but no seating will be arranged so if you wish to sit and watch the tournament you need to bring your own chairs. Anyone may bring their own coolers with food and drinks but we will be close to a restaurant as well. We have 20 rooms available at the Holiday Inn on Clearwater beach for $149 per night plus $12 per night for parking. Rooms with this group rate can be booked at this link https://www.holidayinn.com/redirect?path=hd&brandCode=hi&localeCode=en&regionCode=1&hotelCode=CLWGV&_PMID=99801505&GPC=BGB
This event will serve as the Florida Chapter's Fall conference and will include great beach volleyball, crafts, games, prizes and conclude with a picnic on the beach.  Save the date now and plan to attend.
To enter the tournament contact Terrann Mayo 727-420-8090