We Are Stronger Together
Our Mission:
To enhance the quality of life of and empower those affected by Prader-Willi syndrome. PWSA | USA supports individuals diagnosed with Prader-Willi syndrome, their families, and care providers with critical information and resources. We educate medical providers, educators, and professional care givers about PWS and how to best support individuals with the syndrome. Donate to the Family Support Advocacy here. PWSA | USA seeks to support research projects with the potential for immediate and high impact for the PWS community. The goal is to fast-track better treatment for the syndrome, and we proudly collaborate with partners representing pharmaceutical companies, research universities, and more to achieve that goal. Raising awareness and effective advocacy are critical to effecting positive change in and for the Prader-Willi syndrome community. PWSA | USA is committed to empowering individuals with PWS and their families with resources and tools such as the Public Policy Action Center.
Support Joe Gill as he runs the 2022 Boston Marathon in honor of his brother, Gavin, who is living with PWS.
Have you been looking for an easy way to raise awareness and funds to support PWSA | USA in your workplace, school or community group? If the answer is YES - click HERE!
Calling all East Coasters! Grab your clubs and head to the 1st Annual No Gimmes for Jimmy Charity Golf Outing. Learn more and purchase your tickets HERE today!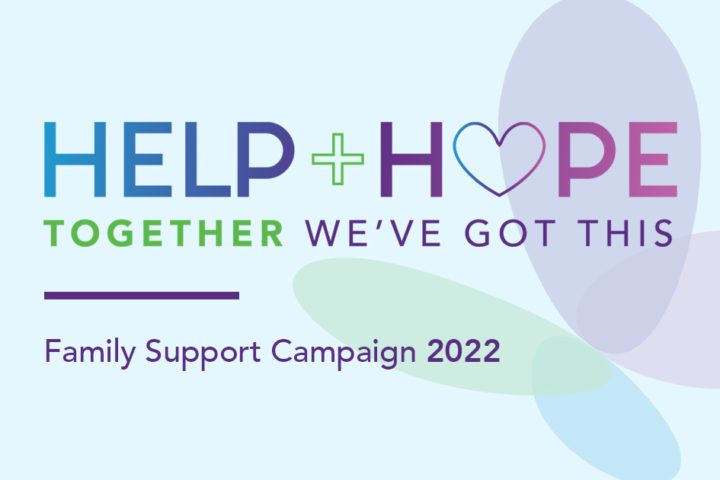 PWSA | USA's 2022 Family Support Campaign begins June 1, 2022 and will last through July 31, 2022 At all ages and stages, PWSA | USA's Family Support team is always here to offer HELP + HOPE. From your first days in the NICU, to your loved one's school IEP, food-seeking and behavioral needs, guardianship,...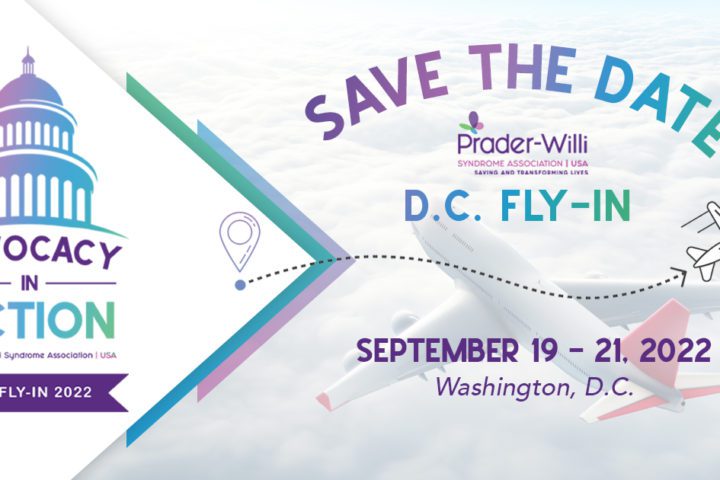 The centerpiece of PWSA | USA's 2022 Advocacy initiative is our first ever D.C. Fly-In. This exciting, in-person event will take place September 19 - 21, 2022 in Washington, D.C. and provide an opportunity for our state activists to expand their efforts and engage their individual members of Congress. Our platform will be to encourage...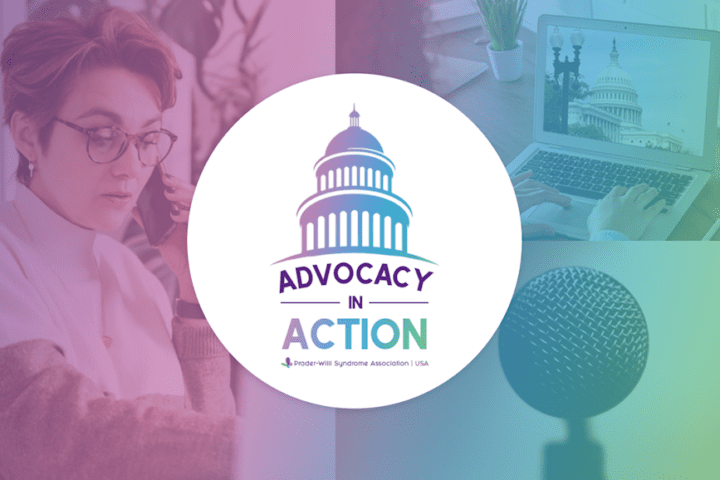 PWSA | USA's next Advocacy in Action webinar will take place on May 25, 2022 at 8:00 p.m. EST Topic: We The Patients, a preview to Rare Disease Legislative Advocates (RDLA) Speaker: Rachel Derby, Executive Director of Policy and Advocacy for Patients Rising Now