We Are Stronger Together
PWSA | USA is a community of families, professionals, and organizations committed to providing support and hope to those affected by Prader-Willi syndrome. Together, we are showing the world children and adults with PWS need not be defined by their diagnosis. PWSA | USA supports individuals diagnosed with Prader-Willi syndrome, their families, and care providers with critical information and resources. We educate medical providers, educators, and professional care givers about PWS and how to best support individuals with the syndrome. Donate to the 2020 Family Support Campaign here.
. PWSA | USA seeks to support research projects with the potential for immediate and high impact for the PWS community. The goal is to fast-track better treatment for the syndrome, and we proudly collaborate with partners representing pharmaceutical companies, research universities, and more to achieve that goal. Raising awareness and effective advocacy are critical to effecting positive change in and for the Prader-Willi syndrome community. PWSA | USA is committed to empowering individuals with PWS and their families with resources and tools such as the Public Policy Action Center.
.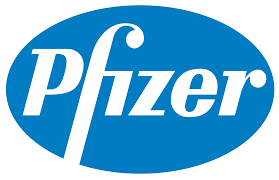 Earlier this year, Pfizer Pharmaceuticals experienced a temporary interruption in the supply of the Genotropin 5 and 12mg cartridges, as well as all Mini Quick devices. According to the Commercial Brand Lead for the US, Michael Harris of Pfizer Pharmaceuticals, the interruption was due to a manufacturing issue in fall of 2019 at the...