PWSA | USA 2023 National Convention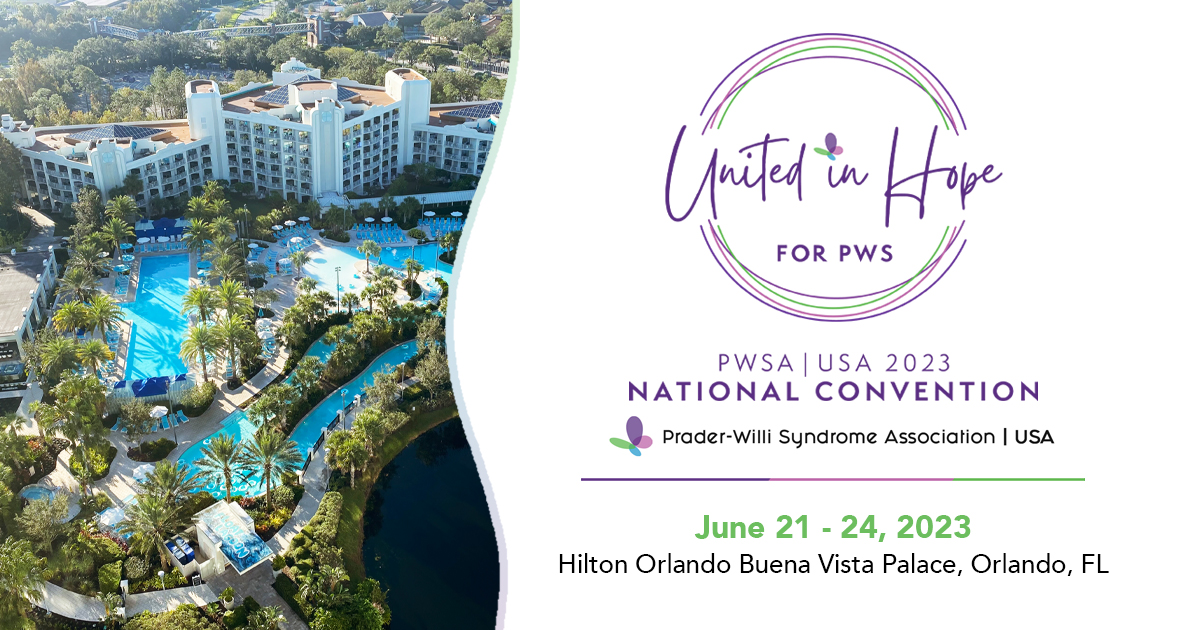 We invite you to join us June 21 – June 24, 2023, in sunny Orlando, Florida at the Hilton Orlando Buena Vista Palace.
PWSA | USA's Convention will provide exciting opportunities to learn, connect (and reconnect), and hear about the latest PWS research. Taking place in Orlando, FL on June 21-24, 2023, this world-class event will include Medical & Scientific, Professional Providers, and Family Conferences, as well as the newly renamed "PWS Kids Camp" for infants through adults, and their siblings. We are also honored to host and include all PWS stakeholders during our Externally-Led Patient-Focused Drug Development (EL-PFDD) meeting, which is an FDA program.
Whether you have a loved one with PWS, are a professional provider, a physician, or scientist, the 2023 Convention has something for everyone. Register TODAY by clicking the button below. We hope to see you there!