AWARE for All Atlanta | Virtual Event
November 16, 2021 @ 6:00 pm

-

November 18, 2021 @ 7:00 pm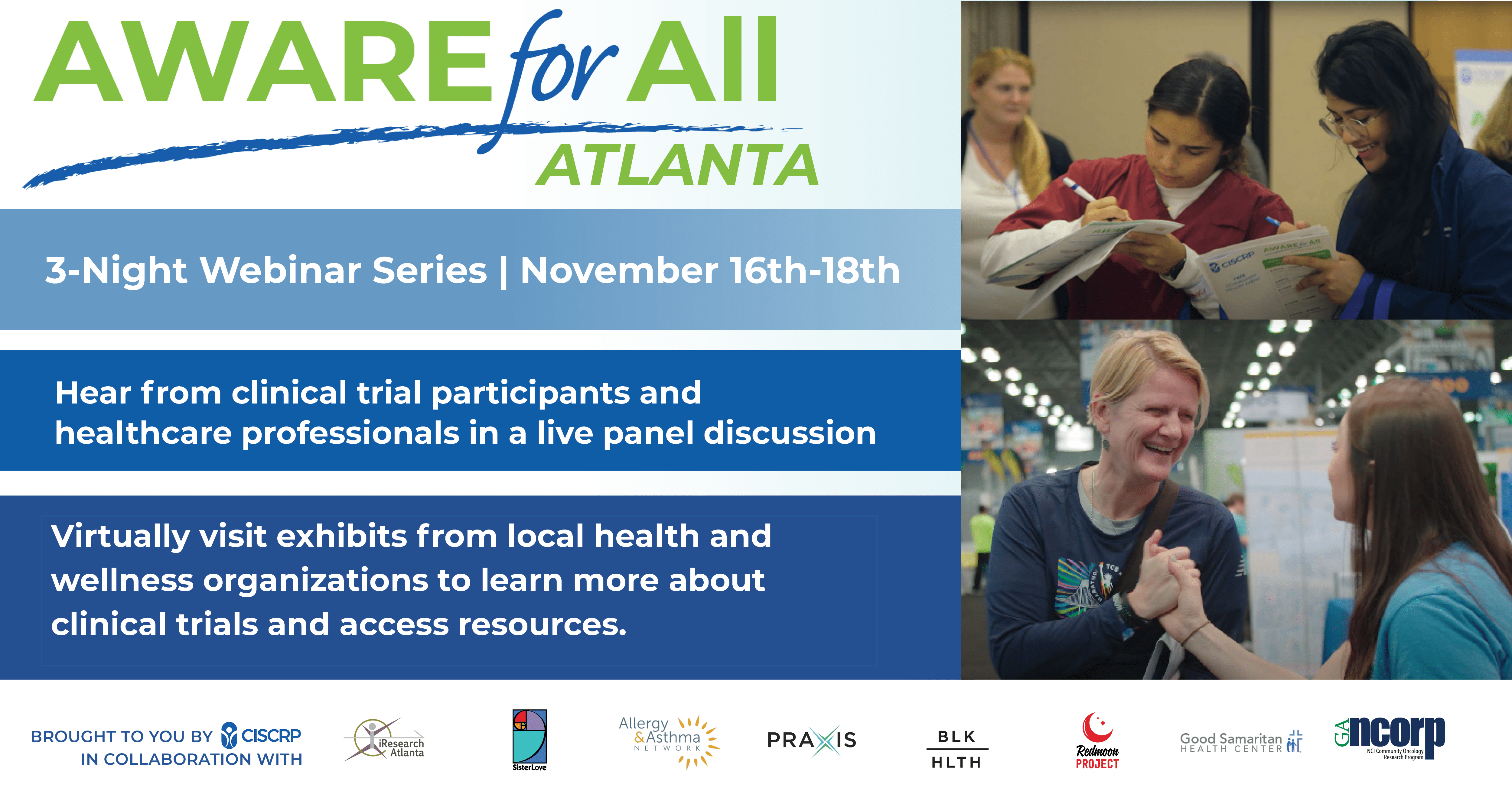 PWSA | USA is proud to be an exhibitor for this year's AWARE for All Atlanta.
AWARE for All – Atlanta is a virtual educational event.
Clinical trials save lives. Learn about the clinical trial process and how you can get involved.
At the AWARE for All – Atlanta educational event, you'll:
Hear personal stories from people who have participated in clinical trials and why they chose to participate
Listen to healthcare professionals on how they help people participating in clinical trials
Visit over 30 organizations in the Informational Exhibit Center to access health and wellness resources
Receive a free booklet with helpful information about clinical trials—available in English and Spanish
We're excited for you to join us this November to learn more about clinical trials and how they work.