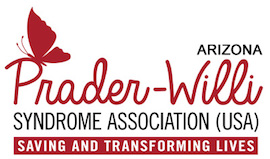 Our Mission
To protect and promote the best interests of all persons affected by Prader-Willi Syndrome. To act as a vehicle of communication on Prader-Willi Syndrome related matters and to publish such materials to all members of the organization. To promote the establishment and improvement of facilities and the management of such facilities for the treatment, study, education, shelter, recreation, recuperation and other general benefit to persons affected by Prader- Willi syndrome and to act as a focus for scientific, educational and charitable activities related to the syndrome.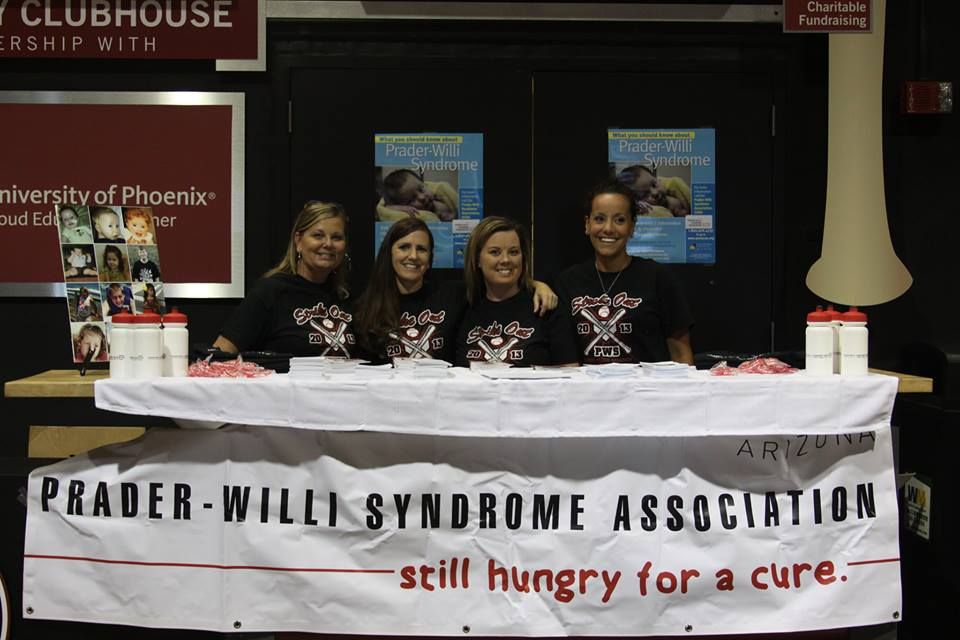 Our Functions:
Prader-Willi Syndrome Arizona Association (PWSAA) is an Arizona 501©3 organization whose board of directors are all volunteers. PWSAA is recognized by Prader-Willi Syndrome USA as a full state chapter in good standing. PWSAA was organized in 1992 by a group of parents who wanted to network, assist and educate other parents and professionals with PWS. During those early years, growth hormone was yet to be recognized as a treatment for PWS and quality of life for those affected by PWS was dismal. Over the last 23 years there have been great strides made with PWS early diagnosis. Growth Hormone, other medical treatment and clinical studies have improved the life span and quality of life for our children and clients. This generation of families with PWS has new found HOPE for the future of their families.
PWSAA along with PWSUSA work together to support families, professionals and educators with any PWS related issue or concern. PWSAA diligently works to identify families who have received a PWS diagnosis, immediately answer any crisis call and to offer support to any family or professional.
Some of those services are the following:
- Network with Arizona families and provide a parent mentor who has a child in the same age group
- Provide Crisis support at the state level
- Refer to a crisis counselor at PWSUSA if needed
- Provide IEP support for families and state representation if needed, including being present or through phone conference
- Coordinate with PWSA (USA) to have educational professionals assist if mediation is required or a law suit is filed
- Provide education or training to medical or support professionals
- Provide assistance with law enforcement incidents involving a person with PWS
- Provide training for families, educators and professionals on PWS
- Organize awareness events, fundraisers and family days
Help support your local Arizona Prader-Willi Syndrome Association chapter!
Arizona PWSA
Address: P.O. Box 42683
Tuscon, AZ 85719
Phone: 602-481-5314
Kristy Pulkrabek
President
Phone: 602-434-1587
Email: Kristy_glenn2002@yahoo.com