Thank you to everyone who attended PWSA | USA's Virtual Sleep Summit!
Scroll below to access the session recordings, along with various presentations and sleep resources. We also want to give a big thank you to our incredible speakers for sharing their expertise with our community, and to Harmony Biosciences for funding this virtual event.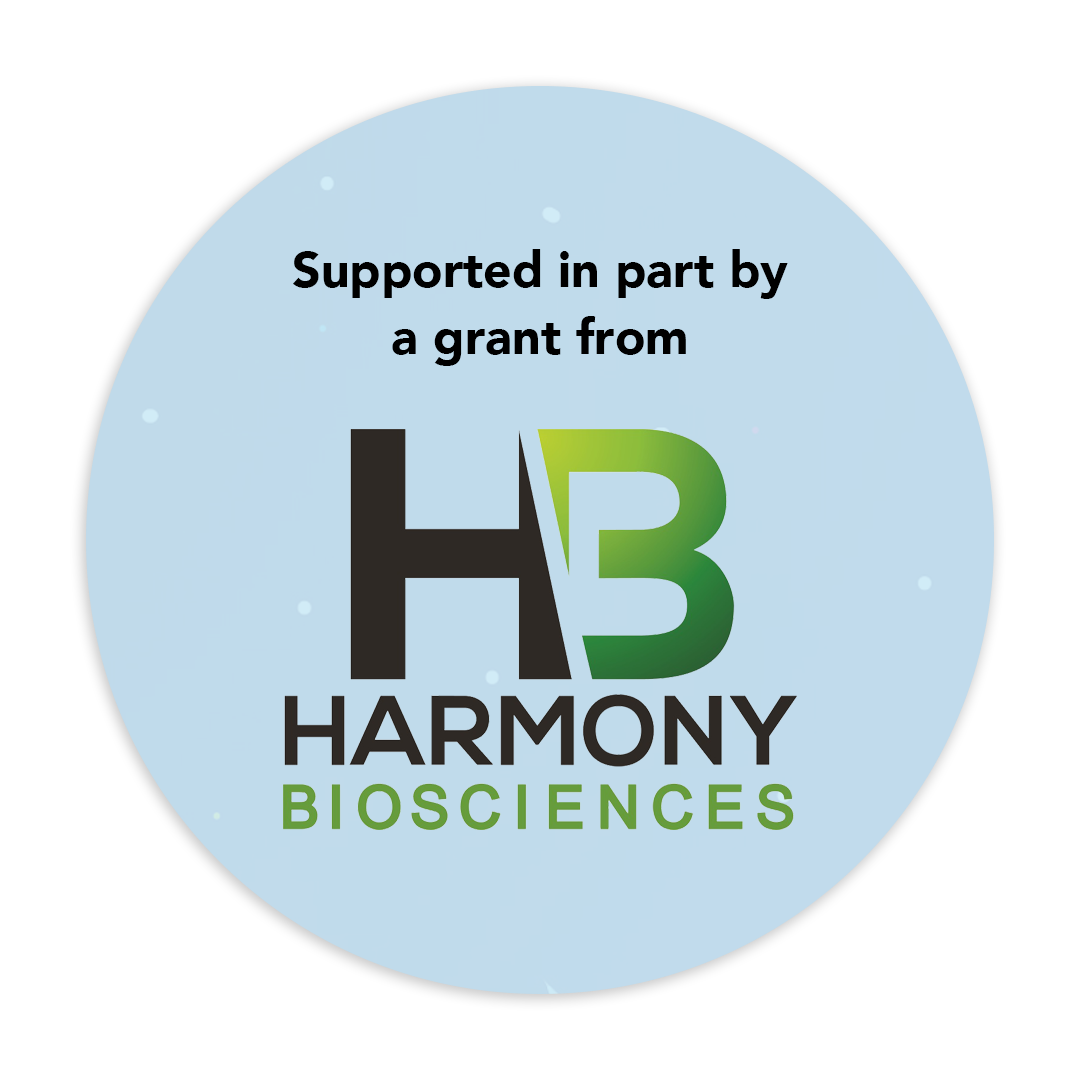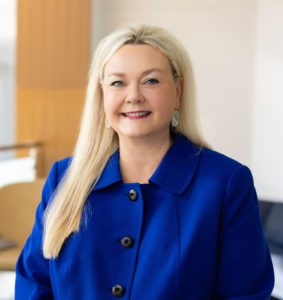 Paige Rivard, MBA, PWSA | USA CEO
Paige joined the staff of PWSA |USA in April 2020 as CEO. In this role, she is focused on engaging with families whose loved one has PWS and increasing family support services, as well as increasing advocacy and awareness of PWS throughout communities across the country.
Paige worked in the credit card processing industry for 20 years. She retired as Vice President of National Accounts in 2015. Paige holds a BS in Business Administration (Marketing) from Kansas State University and an MBA in Healthcare Management from Creighton University. She is active in her community, serving on the Board of Directors for Munroe-Meyer Institute, which provides evaluation, treatment and research for patients and families living with disabilities and special health care needs. She serves on the Quality and Patient Safety Leadership Team at Children's Hospital in Omaha. Paige is a member of the Superintendent's Special Education Advisory Council (SEAC) for the Omaha Public School District. In 2019, Paige created a non-profit organization, which supports patients and families affected by PWS in Nebraska. Paige brings with her a passion for advocating for newly diagnosed families and increasing awareness of resources to families affected by PWS.
Paige is married to Dr. Matt Rivard and they have two children. Her daughter, Jordan, also has a passion for children with special needs and is working toward a career in providing behavioral health support to that community. Her son, Jake, was born with two genetic disorders, PWS (UPD) and Neurofibromatosis (NF-1). As there aren't experts in both of these rare disorders, Paige and Matt travel with Jake to see multiple specialists in several different states.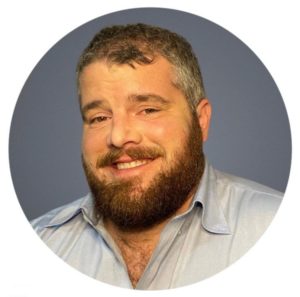 Matthew Horsnell, TREND Community Director
Matt Horsnell is a father of three living with the type 1 narcolepsy (narcolepsy with cataplexy) As Community Director, he amplifies and cultivates insights from the voices of the Rare Disease groups. He also consults on actigraphy solutions for the sleep community using wearable technology. From scientific research, to artwork, to poetry, to strength, Matt is recognized throughout the community as a "narcolepsy renaissance man." He serves as a facilitator for Wake Up Narcolepsy online small groups. He is a leading patient advocate in narcolepsy focusing on mental health awareness and legislative efforts. He also has the longest hashtag in narcolepsy: #worldsstrongestpersonhavingnarcolepsywithcataplexy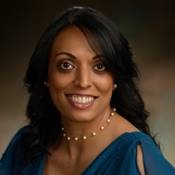 Amee Revana, DO FAASM, Associate Professor of Pediatrics, Texas Children's Hospital
Amee Revana, DO FAASM is an associate professor of pediatrics and is a triple board certified in general pediatrics, pediatric pulmonary and sleep medicine.  She cares for children at Texas Children's Hospital in Houston, Texas.   She has a strong interest in medical education and research.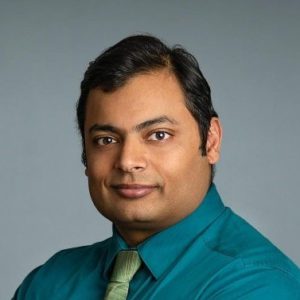 Deepan Singh, MD, Vice-Chair of Ambulatory Psychiatry Services at Maimonides Medical Center
Dr. Deepan Singh is a board-certified child, adolescent, and adult psychiatrist, who currently serves as the Vice-Chair of Ambulatory Psychiatry Services at Maimonides Medical Center in Brooklyn, NY.
Dr. Singh received his medical education at Sikkim Manipal Institute of Medical Sciences (SMIMS) in India following which he did his residency training in Psychiatry at SUNY Downstate Medical Center in Brooklyn. He then received sub-specialty training in child & adolescent psychiatry at Zucker Hillside Hospital in Queens. In addition, he has received training in psychodynamic psychotherapy at the Institute for Psychoanalytic Education affiliated with NYU. During his years in practice, Dr. Singh has had the opportunity of gaining expertise in a wide variety of treatment modalities applied to all ages and across the disease spectrum. Prior to joining Maimonides, Dr. Singh served as the Founding Associate Dean of Students & Diversity for the NYU Long Island School of Medicine, a primary-care-focused free tuition medical school.
Dr. Singh is an internationally recognized expert in the management of behavioral issues associated with Prader-Willi Syndrome. He has numerous peer-reviewed publications and presentations on the behavioral aspects of PWS. He remains active clinically and in clinical research. He serves on the scientific review boards for Prader-Willi Syndrome Association | USA and the Foundation for Prader-Willi Research. He is also part of the International Prader Willi Syndrome Organisation's Mental Health Network. Dr. Singh's most recent work is his book "Neuro-behavioral Manifestations of Prader-Willi Syndrome: A Guide for Clinicians and Caregivers" which is an easy-to-read resource for all clinicians and caregivers taking care of persons with PWS.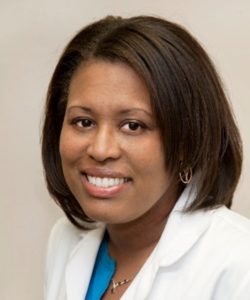 Althea Shelton Robinson, MD
Dr. Althea Shelton earned a B.S. degree in Psychobiology with an emphasis in Neuroscience graduating Summa Cum Laude at Florida Atlantic University in 1995. She earned her Medical doctorate in 2004 at Morehouse School of Medicine. The next year she did an internal medicine internship at Emory University in Atlanta, Georgia, followed by Neurology residency (2004-2008). She completed a Clinical Neurophysiology Fellowship with an emphasis in epilepsy in 2009 and then continued further training in sleep medicine with an emphasis in pediatrics at Vanderbilt University, Nashville Tennessee. She earned a Masters of Public Health from Vanderbilt University in 2016. She is board certified in Neurology by the American Board of Psychiatry and Neurology (2008) and board certified in Sleep Medicine (2011).
Dr. Shelton is involved in the diagnosis and treatment of pediatric sleep and epilepsy disorders. Much of her research has been focused on sleep problems in children with neuro-developmental disorders (NDD). Her overall goal is to improve the quality of life of patients with NDD and their families.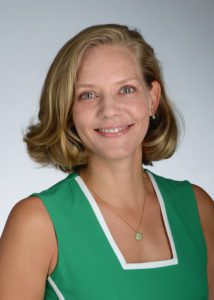 Olivia J. Veatch, Ph.D., Psychiatry and Behavioral Sciences, The University of Kansas Medical Center
Dr. Olivia J. Veatch is an assistant professor in the department of Psychiatry and Behavioral Sciences at the University of Kansas Medical Center. She earned her M.S. in Molecular Biosciences and Bioengineering from the University of Hawai'i in Honolulu, HI in 2006 and her Ph.D. in Human Genetics from Vanderbilt University in Nashville, TN in 2013. She also has professional training in translational bioinformatics and received a Certificate in Biomedical Informatics at the University of Pennsylvania in 2018. Dr. Veatch's research focuses on combining evidence from the laboratory with the power of computers to find ways that genetics can help inform healthcare for people with neurodevelopmental syndromes and conditions. She has particular interests in understanding the genetics connecting Prader-Willi syndrome and sleep/circadian disruptions with the ultimate goal to inform treatment for sleep problems in these individuals.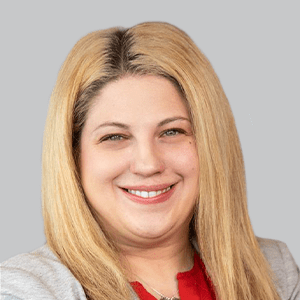 Jessica Duis, MD, Associate Professor of Pediatrics and Genetics, Children's Hospital Colorado, University of Colorado
Dr. Jessica Duis is an Associate Professor of Pediatrics and Genetics at Children's Hospital Colorado, University of Colorado. She did her medical training at Johns Hopkins School of Medicine in Baltimore, MD. She completed a post-doctoral fellowship in the Johns Hopkins Department of Psychiatry and Behavioral Sciences. She is a board-certified pediatrician and medical geneticist who practices in the area of genetics and complex/special care pediatrics and primarily performs diagnostic work up and management for individuals with rare disorders focused on neurogenetic conditions and rare genetic causes of obesity and metabolic conditions. She has focused her career on chromosome 15 disorders including Angelman Syndrome, Duplication 15q, and Prader-Willi syndrome. She has founded and built Centers of Excellence for Angelman, Prader-Willi, duplication 15q, and Pitt Hopkins Syndromes.
Dr. Duis' career has spanned translational, clinical and bench research. She is passionate about establishing standards of care and personalized therapeutic interventions for individuals with neurodevelopmental disorders to improve quality of life and equity of care. She recently published guidelines on the diagnostic work up and management of sleep concerns for individuals with PWS.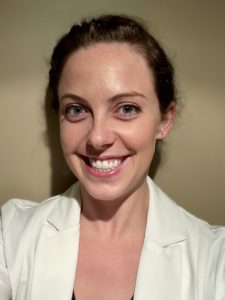 Aliana Weavers, Master's Student, The Chicago School of Professional Psychology
Aliana Weavers is a master's student at The Chicago School of Professional Psychology completing her degree in Applied Behavior Analysis (ABA). She completed her undergraduate studies at McMaster University and currently works in the field of Applied Behavior Analysis with children with autism spectrum disorders. Aliana's research interests include the application of behavior-analytic intervention to rare diseases such as Prader-Willi Syndrome, and she is currently involved in several research projects on this topic at the Chicago School. Her Master's thesis focuses on the implementation of a behavior-analytic treatment protocol to treat sleep issues in children with Prader-Willi Syndrome.