11th International Prader-Willi Syndrome Organisation (IPWSO) Conference 2022
July 6, 2022

-

July 10, 2022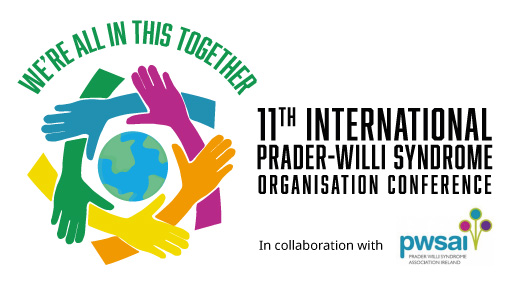 It is now time for the global PWS community to come together, to reconnect – it is time to share knowledge and understanding, share research and expertise. We're all in this together and it is time to get together in Ireland!
IPWSO 2022 – Call for Abstracts: Clinical and Scientific Conference 7 & 8 July 2022, University of Limerick, Ireland.
The IPWSO 2022 Clinical and Scientific Conference is calling for abstracts for presentations to be submitted for the Conference on July 7 and 8, 2022 at the University of Limerick, Limerick City, Ireland.
The Clinical and Scientific Conference aims to include reports of advances in clinical research in the basic and behavioral sciences and in neurosciences with the aim of advancing our knowledge of Prader-Willi syndrome (PWS) and thereby improving our understanding and developing new treatments for people with PWS. The Conference includes invited speakers from relevant fields of science outside of  PWS and is truly interdisciplinary in nature. Guidelines and details about submitting your abstract can be found here. The closing date is February 5, 2022.
Desired topics include, but are not limited to:
Genetics and Epigenetics 
Examples include:
Advances in Genetics in PWS
Epigenetics: influences on brain development and behavior
Endocrinology (Growth Hormone, Oxytocin, Ghrelin, etc.) 
Examples include:
Hormonal studies
Hypogonadism
Recent advances in Endocrinology in Adults with PWS
Gastrointestinal Issues and Nutrition 
Examples include:
Comprehensive Overview of Digestive Issues in PWS
Chewing, swallowing, reflux, and aspiration
Neuroscience, Mental Health and Behaviour 
Examples include:
Brain structure and function in people with PWS
Approaches to understanding mental health and behaviour (the IPWSO Mental Health Initiative)
New findings and treatment approaches to hyperphagia and behaviour
Recent Advances and New Knowledge in Medical Issues (including Orthopaedics, Urinary Tract etc.)
Examples include:
Overview and Evaluation:  Infants, Children, Adolescents and Adults with PWS
The Orthopaedics of PWS 
Animal Models & Use of Induced Pluripotent Stem Cells in PWS 
Examples include:
Insights into mood and psychosis in PWS
The hypothalamus and its connections
Clinical Trials for Hyperphagia and Behaviour 
The early PWS phenotype 
Examples include:
Fetal and placenta development
Infancy
Transition to Adulthood 
Examples include:
Hormone replacement therapy
Visit the IPWSO 2022 website for further information about the full Conference Program, Keynote Speakers, Online Registration, Accommodation and booking your travel.