2019 PWSA (USA) 35th National Convention
Medical & Scientific Conference
October 23rd & 24th
During this two-day event, Scientists, Researchers, and Medical professionals from different disciplines share ideas and report on progress, helping to meet the ever-present goal to support research that will identify effective treatment, and improve the quality of life for individuals diagnosed with PWS. 
Attendees are eligible to receive Continuing Medical Education credits provided by Western Michigan University.
James Loker, M.D. – Conference Co-Chair
James Loker, M.D. has been a pediatric cardiologist for over 25 years.  He enjoys all aspects of pediatric cardiology but is particularly interested in Kawasaki disease and children with special needs.  His daughter Anna, with Prader-Willi syndrome, has shaped his life and practice. Along with his wife, they have been active in Prader-Willi syndrome on both the state and national level. He is on the clinical advisory board and mortality review committee for Prader-Willi Syndrome Association (USA). He has contributed to multiple medical publications on Prader-Willi syndrome and helped organize the medical alert booklet. He is a member of state committees on sudden death in the young and newborn screening for congenital heart disease. Dr. Loker sits on the National Advisory Board for Congenital Heart program at the University of Michigan. He enjoys going on medical mission trips to Africa for congenital heart disease. In his free time, he enjoys boating and scuba diving.
Ann M. Manzardo, Ph.D. – Conference Co-Chair
Ann M. Manzardo, Ph.D is an Associate Professor in the Department of Psychiatry & Behavioral Sciences at the University of Kansas Medical Center (KUMC). She received her PhD in Pharmacology and Toxicology from the University of California in Irvine studying the neurobiology of addiction and reward/reinforcement pathways using a rat self-administration model. Dr. Manzardo has since acquired advanced training in biostatistics with expertise in epidemiology which she has applied to the characterization of risk factors for psychiatric illnesses including alcoholism and the analysis of survival and mortality trends. She is versed in addiction pathophysiology and the pharmacology of individual drugs of abuse. She isactive inKUMC graduate, medical student and resident training programs on alcoholism and  addictions. Dr. Manzardo has gained experience in genetics and bioinformatics of developmental disorders, autism and rare disorders including Prader-Willi syndrome (PWS). Her research in PWS has emphasized neuropsychiatric and genetic profiles, genotype/phenotype association studies, mortality and other health trends.

Tony Holland M.D. –  Keynote Speaker
Presentation: : Insights from the use of Vagal Nerve Stimulation: New Perspectives on Mechanisms Linking Genotype to Phenotype
Tony Holland, M.D. trained in Medicine at University College and University College Hospital, London, qualifying in 1973.  After some years in General Medicine he trained in Psychiatry at the Maudsley Hospital and Institute of Psychiatry in London.  From 1992 to 2002 he held a University Lecturer's post in the Section of Developmental Psychiatry in the University of Cambridge, and in 2002 was awarded the Health Foundation Chair in Learning (Intellectual) Disability establishing the Cambridge Intellectual and Developmental Disabilities Research Group (www.CIDDRG.org.uk). This multidisciplinary group undertakes a broad range of research relevant to people with intellectual disabilities. His clinical work has been as a consultant psychiatrist with the specialist learning disabilities services. His specific research interests include the eating, behavioral and mental health problems associated with having Prader Willi Syndrome. With colleagues he has published research extensively on these topics in academic and practice-based journals. He works closely with charitable organizations and he is Patron of the UK Prader Willi Syndrome Association and President of the International PWS Organisation (IPWSO). In 2010 he was elected a Fellow of the UK Academy of Medical Sciences. In 2015 he was awarded a CBE in the Queen's Birthday Honors for services to psychiatry. Since October 2015 he has held an Emeritus position at the University of Cambridge.
Mary S. Burr, DNP, CPNP – Conference Coordinator
Mary Burr is a Certified Pediatric Nurse Practitioner, who earned a Bachelor of Science in Nursing degree at the Catholic University of America, and then both Master's and Doctorate of Nursing Practice degrees from the University of Maryland.  Her career includes having been a pediatric nurse practitioner specializing in endocrine diseases, a nursing program faculty member and clinical instructor, and as medical provider at the Kennedy Kreiger Institute in the Division of Physical Medicine and Rehabilitation. Mary embraces the importance and challenges of directly integrating research, medical, educational and social services into the care that is provided to families and children with complex medical needs. As a president of the Pediatric Endocrinology Nursing Society, plus making educational and research presentations and authoring published articles, Mary demonstrates how she has given back to her profession, the patients, and the families she has served.
Mary became PWSA (USA)'s Medical Coordinator on August 1, 2018 and is instrumental as a key resource person in PWSA (USA)'s Family Support program. Mary is also responsible for coordinating the dissemination of information and monitoring  current research studies aimed at improving the life of persons with PWS.
Albert B. Poje, Ph.D. – Committee Member
Albert Buddy Poje, Ph.D. is an Associate Professor of Psychology in the KUMC Department of Psychiatry and Behavioral Sciences and a licensed psychologist in the state of Kansas. Dr. Poje obtained his Baccalaureate degree in Psychology (with departmental honors) from the University of Missouri at Kansas City (1996-2000) followed by his Master of Arts in General Psychology (2000-2002) and Doctor of Philosophy in Clinical Psychology (2002-2007). He attended an Internship (2006-2007) and Post-Doctoral Fellowship in Clinical Psychology at the KUMC Department of Psychiatry and Behavioral Sciences (2007-2008).
Dr. Poje is a proud member of Psi Chi (inducted in 2000) who is committed to the promotion of psychological science. He has been engaged in research activities in the areas of psychophysiology and clinical health psychology throughout his professional training and since joining the faculty in 2008. Currently, he is involved in several research projects relating psychophysiological processes to psychiatric disorders with colleagues in the Department of Psychiatry and Behavioral Sciences and abroad. His research work has appeared in several journals concerned with experimental psychology and medicine, and he has served as an ad-hoc reviewer for periodical journals in these areas since 2007.
List of Presentation Topics
Keynote –  Behavior Problems

Presentation  IPWSO Guidelines

Psychotropic Medication:  Pearls and Pitfalls

GI Issues

Growth Hormone – Across the Spectrum

Multidisciplinary View of PWS

Endocrinology

Orthopedics –  Getting Something Straight

Cannabinoids

Abstract Presentations
Click here to view more programs
Get Ready for the 2019 PWSA (USA) National Convention
Register for the
Medical & Scientific Conference
Click here

for 

PWSA (USA) Abstract Submission Instructions

 
Sponsorship & Exhibitors
Click here to view the 2019 PWSA (USA) Convention Sponsor and Exhibitor pack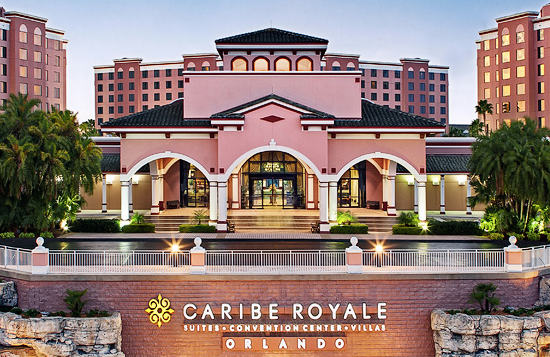 Hotel Reservations
Click here to make your reservation at the Caribe Royale in Orlando, FL under our PWSA (USA) discounted price or call 1-800-823-8300