2019 PWSA (USA) 35th National Convention
Medical & Scientific Conference
October 23rd & 24th
During this two-day event, Scientists, Researchers, and Medical Professionals from different disciplines share ideas and report on progress, helping to meet the ever-present goal to support research that will identify effective treatment, and improve the quality of life for individuals diagnosed with PWS. 
This activity has been planned and implemented in accordance with the accreditation requirements and policies of the Accreditation Council for Continuing Medical Education (ACCME) through the joint providership of Western Michigan University Homer Stryker M.D. School of Medicine and Prader-Willi Syndrome Association. Western Michigan University Homer Stryker M.D. School of Medicine is accredited by the ACCME to provide continuing medical education for physicians.
Western Michigan University Homer Stryker M.D. School of Medicine designates this live activity for a maximum of 14 AMA PRA Category 1 CreditsTM. Physicians should claim only the credit commensurate with the extent of their participation in the activity.
James Loker, M.D. – Conference Co-Chair
James Loker, M.D. has been a pediatric cardiologist for over 25 years.  He enjoys all aspects of pediatric cardiology but is particularly interested in Kawasaki disease and children with special needs.  His daughter Anna, with Prader-Willi syndrome, has shaped his life and practice. Along with his wife, they have been active in Prader-Willi syndrome on both the state and national level. He is on the clinical advisory board and mortality review committee for Prader-Willi Syndrome Association (USA). He has contributed to multiple medical publications on Prader-Willi syndrome and helped organize the medical alert booklet. He is a member of state committees on sudden death in the young and newborn screening for congenital heart disease. Dr. Loker sits on the National Advisory Board for Congenital Heart program at the University of Michigan. He enjoys going on medical mission trips to Africa for congenital heart disease. In his free time, he enjoys boating and scuba diving.
Ann M. Manzardo, Ph.D. – Conference Co-Chair
Ann M. Manzardo, Ph.D, is an Associate Professor in the Department of Psychiatry & Behavioral Sciences at the University of Kansas Medical Center (KUMC). She received her Ph.D. in Pharmacology and Toxicology from the University of California in Irvine studying the neurobiology of addiction and reward/reinforcement pathways using a rat self-administration model. Dr. Manzardo has since acquired advanced training in biostatistics with expertise in epidemiology which she has applied to the characterization of risk factors for psychiatric illnesses, including alcoholism, and the analysis of survival and mortality trends. She is versed in addiction pathophysiology and the pharmacology of individual drugs of abuse. She is active in KUMC graduate, medical student and resident training programs on alcoholism and  addictions. Dr. Manzardo has gained experience in genetics and bioinformatics of developmental disorders, autism and rare disorders including Prader-Willi syndrome (PWS). Her research in PWS has emphasized neuropsychiatric and genetic profiles, genotype/phenotype association studies, mortality and other health trends.
Presentation: The ABC's of CBD
Recent changes in the legal status and use of cannabis and its derivatives, the cannabinoids (most notably tetrahydrocannabinol or THC), has led to an explosion of production and distribution of cannabis-related products throughout the United States. Cannabidiol or CBD may be the most noteworthy among these to date. CBD achieved global notoriety for observed effects to alleviate severe intractable seizures in children, leading to public outcry and calls for increased access for medical and humanitarian use. Public pressure fueled by remarkable case reports of efficacy led to FDA investigation and ultimately approval for some applications. The general public acceptance of CBD has led to widespread marketing for a variety of indications in a range of products including everything from oils to ice cream, coffee and beer. Overlooked in this rapid ascent into mainstream public consumption is clear understanding and critical evaluation of CBD's effects and side effects using empirically generated data from sound scientific study. This lecture will provide an overview of CBD, its effects and the status of research on its use as a base to help inform confused consumers of the rapidly changing landscape of CBD.

Tony Holland M.D. –  Keynote Speaker
Tony Holland, M.D., trained in Medicine at University College and University College Hospital, London, qualifying in 1973.  After some years in General Medicine, he trained in Psychiatry at the Maudsley Hospital and Institute of Psychiatry in London.  From 1992 to 2002, he held a University Lecturer's post in the Section of Developmental Psychiatry in the University of Cambridge, and in 2002 was awarded the Health Foundation Chair in Learning (Intellectual) Disability, establishing the Cambridge Intellectual and Developmental Disabilities Research Group (www.CIDDRG.org.uk).  This multidisciplinary group undertakes a broad range of research relevant to people with intellectual disabilities.  His clinical work has been as a consultant psychiatrist with the specialist learning disabilities services.  His specific research interests include the eating, behavioral and mental health problems associated with having Prader Willi syndrome.  With colleagues, he has published research extensively on these topics in academic and practice-based journals.  He works closely with charitable organizations and he is Patron of the UK Prader Willi Syndrome Association and President of the International PWS Organisation (IPWSO).  In 2010, he was elected a Fellow of the UK Academy of Medical Sciences.  In 2015, he was awarded a CBE in the Queen's Birthday Honors for services to psychiatry.  Since October 2015 he has held an Emeritus position at the University of Cambridge.
Presentation: Behavior Formulation
Many studies in different countries have established that specific behaviours and patterns of mental ill-health, which can negatively affect general health and/or quality of life, occur at high rates in children and adults with PWS.  These include most strikingly the hyperphagia starting in early childhood, but also an increased propensity to temper outbursts, repetitive and ritualistic behaviours, and to self-injurious behavior primarily in the form of skin picking.  In addition, people with PWS may experience mental ill-health in the form of mood disorders and the development of psychosis during which the person with PWS may develop abnormal mental beliefs or experiences, the risk of psychosis being more marked in people with the maternal UPD form of PWS.  How then to explain these observations, can they be prevented and what interventions are available or might be available in the future?
To develop effective interventions, there is a need to understand the mechanisms that underpin these problem behaviours or may account for the mental ill-health and to appreciate how the genetics of PWS directly or indirectly affects the functioning of the brain and the autonomic nervous system of the body and how the person with PWS may not be able to respond to change or stress in ways that are appropriate or effective.  I shall review our present state of knowledge and discuss the types of interventions that may be appropriate.  Distinguishing between behaviours that are best understood as part of the risks associated with PWS and those behaviours that arise after some years and are a consequence of mental-ill health is important as this, along with other observations, helps to determine the intervention.  The key to effective intervention starts with understanding the individual with PWS and the circumstances of their life – it is this 'formulation' bringing together what we know about PWS and what we have learnt about this particular individual with PWS that guides what interventions are likely to be beneficial.
Mary S. Burr, DNP, CPNP – Medical and Research Coordinator
Mary Burr is a Certified Pediatric Nurse Practitioner, who earned a Bachelor of Science in Nursing degree at the Catholic University of America, and then both Master's and Doctorate of Nursing Practice degrees from the University of Maryland.  Her career includes having been a pediatric nurse practitioner specializing in endocrine diseases, a nursing program faculty member and clinical instructor, and as medical provider at the Kennedy Kreiger Institute in the Division of Physical Medicine and Rehabilitation. Mary embraces the importance and challenges of directly integrating research, medical, educational and social services into the care that is provided to families and children with complex medical needs. As a president of the Pediatric Endocrinology Nursing Society, plus making educational and research presentations and authoring published articles, Mary demonstrates how she has given back to her profession, the patients, and the families she has served.
Mary became PWSA (USA)'s Medical and Research Coordinator on August 1, 2018 and is instrumental as a key resource person in PWSA (USA)'s Family Support program. Mary is also responsible for coordinating the dissemination of information and monitoring  current research studies aimed at improving the life of persons with PWS.
Albert B. Poje, Ph.D. – Committee Member
Albert Buddy Poje, Ph.D. is an Associate Professor of Psychology in the KUMC Department of Psychiatry and Behavioral Sciences and a licensed psychologist in the state of Kansas. Dr. Poje obtained his Baccalaureate degree in Psychology (with departmental honors) from the University of Missouri at Kansas City (1996-2000) followed by his Master of Arts in General Psychology (2000-2002) and Doctor of Philosophy in Clinical Psychology (2002-2007). He attended an Internship (2006-2007) and Post-Doctoral Fellowship in Clinical Psychology at the KUMC Department of Psychiatry and Behavioral Sciences (2007-2008).
Dr. Poje is a proud member of Psi Chi (inducted in 2000) who is committed to the promotion of psychological science. He has been engaged in research activities in the areas of psychophysiology and clinical health psychology throughout his professional training and since joining the faculty in 2008. Currently, he is involved in several research projects relating psychophysiological processes to psychiatric disorders with colleagues in the Department of Psychiatry and Behavioral Sciences and abroad. His research work has appeared in several journals concerned with experimental psychology and medicine, and he has served as an ad-hoc reviewer for periodical journals in these areas since 2007.
Register for the
Medical & Scientific Conference
Click here

for 

PWSA (USA) Abstract Submission Instructions

 
Sponsorship & Exhibitors
Click here to view the 2019 PWSA (USA) Convention Sponsor and Exhibitor pack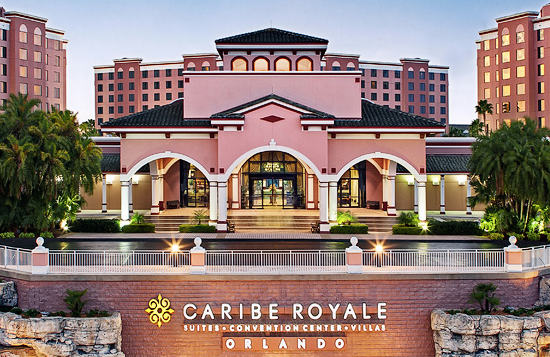 Hotel Reservations
Click here to make your reservation at the Caribe Royale in Orlando, FL under our PWSA (USA) discounted price or call 1-800-823-8300
Moris A. Angulo, M.D.
Moris A. Angulo, M.D., was born in El Salvador, Central América and attended the School of Medicine, National University, El Salvador.  Following, he attended  Nassau County Medical Center, Long Island, New York, for his post graduate work.
Dr. Angulo is American Board certified in Pediatrics, Medical Genetics & Pediatric  Endocrinology.
Dr. Angulo published his first study on growth hormone deficiency and response to growth hormone therapy, as well as near adult height achieved in PWS after GH treatment.  His publications, as well as those of other clinical investigators, played an important role  in  the FDA approval for GH treatment in children with PWS without the need of stimulation testing.  In addition, he has multiple publications in peer reviewed journals and has presented national and international lectures on Prader-Willi syndrome, including in Japan shortly after GH approval for PWS.
Dr. Angulo is the Director of Medical Genetics at NYU-Winthrop University Hospital, Associate Director of Pediatric Endocrinology at NYU-Winthrop University Hospital and  Associate Professor of Clinical Pediatrics, School of Medicine, Stony Brook, NY., and a member of the American Academy of Pediatrics, Medical Genetics & Endocrine Society, New York PWS Alliance, PWSA (USA), IPWSO and Friends of IPWSO.
He is presently enrolled in clinical trials on PWS as the principal investigator.
Presentation: Growth Hormone Treatment Across PWS' Lifespan
Prader-Willi syndrome (PWS) is characterized by hypothalamic dysfunction resulting in obesity, hypotonia, hypogonadism,  behavioral abnormalities and short stature.  Clinical features of PWS resemble those of GH deficiency (decreased total lean body mass, IGF-I levels, poor linear growth and increased fat body mass).  Marked reductions in muscle mass are associated with diminished strength, physical function, and energy expenditure.  Lifelong morbidities of PWS include osteoporosis, type 2 diabetes mellitus, respiratory disorders, and cardiorespiratory failure related to obesity and hypotonia.  Multiple studies show that GH therapy improves linear growth, final height, physical strength, and agility in patients with PWS. Some effects of GH therapy wane with time, however, and strategies for treating adolescents and adults with PWS remain uncertain.
The European Marketing Authorization for recombinant human growth hormone (rhGH) in children with PWS was the first indication for metabolic and body composition effects in children.  In the US, however,  it is indicated for short stature associated with PWS.  The nongrowth effects of somatropin in children with Prader-Willi syndrome have directed interest towards GH treatment in infants and adults with this genetic condition.
We will be reviewing growth promoting as well as the anabolic effect of GH across Prader-Willi syndrome's life span as well as additional factors needed to improve low muscle tone, energy expenditure, final adult height and bone mineral density.
Professor Dan Driscoll, M.D., Ph.D
 Dr. Driscoll is a Professor of Pediatrics and Genetics, as well as the Hayward Professor of Genetics Research, at the University of Florida College of Medicine.  He has been conducting clinical and laboratory research on Prader-Willi syndrome since the late 1980's.  He has been a major contributor to the understanding of the genetics of Prader-Willi syndrome (PWS) and genomic imprinting in the PWS region as well as to the elucidation of the natural history of PWS.  His group devised the technique (DNA methylation analysis) that is used around the world to diagnose PWS.
Professor Driscoll is widely published on PWS and a major spokesperson on PWS in the US and internationally.  He has had an active PWS clinic for the last 30 years and he was the principal investigator for the PWS component of an NIH funded 12-year national Rare Disease Center grant.  He has served on the PWSA (USA) Board of Directors for the last 20 years and is currently the Chair of the Clinical Advisory Board for PWSA (USA), as well as the Chair of the Clinical and Scientific Advisory Board for the International Prader-Willi Syndrome Organisation (IPWSO).
Presentation: Consensus Guidelines for the Evaluation and Care of Infants, Children, Adolescents, and Adults with PWS
The Clinical and Scientific Advisory Board (CSAB) for the International Prader-Willi Syndrome Organisation (IPWSO) over the course of one year (and multiple Skype and in-person meetings) put together international consensus guidelines for health care professionals for the evaluation and care of infants, children, adolescents, and adults with PWS.  A range of topics is covered in these 4 separate age-related documents including the fields of genetics, endocrinology, behavior, mental health, psychiatry, orthopedics, nutrition, gastrointestinal, medications, laboratory evaluations and general medical issues.  These documents are available on the IPWSO website.  There will not be time to go over in detail all of the four age-related consensus guidelines, but this talk will serve as an introduction to the documents.
Jessica Duis, M.D., M.S.
Jessica Duis, M.D., M.S., is a pediatric geneticist at Vanderbilt University Medical Center.  Dr. Duis focuses her research on Prader-Willi syndrome and has worked on molecularly characterizing the transcriptional profile of mice with a SNORD116 deletion and postmortem human brain tissues.  She directs the Comprehensive Prader-Willi Clinic at Vanderbilt with the goal of providing the highest standard of care to individuals with PWS including counseling to families, symptom management, anticipatory guidance regarding natural history of disease, patient advocacy, coordination and communication with patients' primary care physicians.  As part of the Center, she coordinates research with the goal of establishing evidenced-based standards of care for all individuals with PWS.
Presentation: Multidisciplinary View of PWS
Establishment of Prader-Willi specific multidisciplinary clinics motivates collaboration to provide evidence‐based new standards of care, increases our knowledge base including through systematic care approaches and ideally randomized controlled trials, and offers an additional resource for the community.  These clinics have a role in global telemedicine, including to rural areas with few resources, and create opportunities for clinical work to inform basic and translational research.  A clinical network is key to developing appropriate clinical outcome measures and biomarkers, bringing new therapies to change the natural history of disease, improving daily patient struggles, access to care, and caregiver burden; and decreasing healthcare load.  Based on experience to date with a PWS multidisciplinary clinic, we propose a design for this approach and emphasize the development of "Centers of Excellence."  We highlight the dearth of evidence for management approaches creating huge gaps in care practices as a means to illustrate the importance of the collaborative environment and translational approaches.  In addition, the role of the parent support organizations in establishing a network is discussed.
June-Anne Gold, M.D.
June-Anne Gold, M.D., trained in Medicine at St. Bartholemew's and The Royal London Medical School in London, UK.  She subsequently trained in medicine, pediatrics and medical/clinical genetics in London and Oxford, as well as being a  mother of four children.  At the time, she had an interest in imprinting disorders.  When she relocated to the USA with her husband and retrained in the USA in genetics, her research focus became Prader-Willi syndrome.  She completed her fellowship in Clinical Genetics at the University of California Irvine (UCI).  She has an interest in treatments and long-term follow-up of genetic disorders.  She was fortunate to be part of the NIH-funded Rare DiseaseCenter grant at the UCI site with Dr. Virginia Kimonis and Dr. Dan Driscoll as principal investigator. She has published with colleagues on these studies and the studies that Dr. Suzanne Cassidy started at Case Western and UCI.
She served 9 years on the Prader-Willi California Foundation Board of Directors and received the Chairman's award.  She works currently as their medical advisor.  She is in her 6th year as a member of the board of directors of the International Prader-Willi Syndrome Organisation (IPWSO).  She is currently involved with clinical trials for PWS at UCI.  She also works with the American Medical Association and was the Chair of the Governing Counsel for the International Medical Graduate section.  During her role there she was a delegate for the section and spoke on several occasions on the floor of the house of delegates about PWS.  She joined the obesity caucus, which was started by the bariatric surgeons, to better inform them about PWS and insisted adding other treatments to one of the policies.  She also managed to have the wording changed for another policy on baby and child car seats from a policy on an age-based transition to one that incorporated weight.  Thinking about the welfare of children with PWS and educating more physicians about the disorder is a major priority for her.
Presentation: Experience of Setting up of the First Adult Prader-Willi Syndrome Clinic & the Need for Transitional Care
Individuals with Prader-Willi syndrome (PWS) have both similar age-related issues to the general aging population, as well as unique difficulties as they age due to PWS.  Many of the challenges are due to obesity-related disorders, diabetes, pulmonary, respiratory and cardiac issues.  The need for lifelong treatment of the disorder with Growth Hormone (GH) should not be contested.  However, the ability to obtain Growth Hormone for our patients as adults has proved to be the biggest challenge for the clinic.   As the older cohort of individuals who never received GH age, they will have a different outcome to those that have received Growth Hormone since their phenotype is different.
Another interesting feature of the clinic has been that many received  either a clinical diagnosis or a molecular diagnosis so long ago that the reports are not available and obtaining that testing has so often been denied.
Janice Forster, M.D.
Janice Forster, M.D., is a developmental neuropsychiatrist who has been working with children, adolescents, adults with PWS and their families for over 30 years.  She has clinical experience with all levels of severity of the syndrome and across all living situations, from family to group home to inpatient hospitalization.  Because she has presented across the USA and around the world, Dr. Forster has a "world's-eye view" of how the syndrome is managed.  More recently, she has become involved in research exploring the developmental phenomenology of PWS and the efficacy of interventions to reduce stress in fathers of adolescents with PWS.  She is  "one-half" of the Pittsburgh Partnership (www.pittsburghpartnership.com), established 15 years ago with Dr. Linda Gourash, for clinical consultation and education of professionals, families, and caregivers.  In addition to serving on the Clinical Advisory Board of PWSA (USA), Dr. Forster is also on the Clinical and Scientific Advisory Boards of the International Prader-Willi Syndrome Organisation (IPWSO.)
Presentation: Psychiatric Medications: Pearls & Pitfalls
This lecture will describe when, why and how to use psychotropic medications in persons with PWS.  The most commonly used medications will be identified, and their action in the brain will be described.  Target symptoms and potential side effects will be discussed.  The role of the parent in the treatment process will be emphasized.
Jennifer Miller, M.D.
Jennifer Miller is Associate Professor of Pediatric Endocrinology at the University of Florida. Dr. Miller graduated with her M.D. from the University of Florida in 1998, and her M.S. in Clinical Investigation from the University of Florida in 2005.
Dr. Miller's research focuses on treatment of individuals with Prader-Willi syndrome and early-onset obesity.
The majority of her research efforts currently are focused on identifying the etiology and possible treatment for hyperphagia and metabolic abnormalities in Prader-Willi syndrome.  She has been working with individuals with Prader-Willi syndrome and early-onset obesity for the past 18 years.  She currently follows over 400 patients with Prader-Willi syndrome from around the world, and over 150 patients with early-onset obesity and the metabolic syndrome.  She is working on several clinical treatment trials for individuals of all ages who are suffering with Prader-Willi syndrome.
Presentation: Endocrine Issues in Prader-Willi Syndrome
Dr. Miller will review the common endocrinopathies in individuals with PWS, as well as the treatment options available. She will also provide updates on new research in endocrinology that affect individuals with PWS.
Althea Shelton, MD
Dr. Althea Shelton earned a B.S. degree in Psychobiology with an emphasis in Neuroscience graduating Summa Cum Laude at Florida Atlantic University in 1995. She earned her Medical doctorate in 2004 at Morehouse School of Medicine. The next year she did an internal medicine internship at Emory University in Atlanta, Georgia, followed by Neurology residency (2004-2008). She completed a Clinical Neurophysiology Fellowship with an emphasis in epilepsy in 2009 and then continued further training in sleep medicine with an emphasis in pediatrics at Vanderbilt University, Nashville Tennessee. She earned a Masters of Public Health from Vanderbilt University in 2016. She is board certified in Neurology by the American Board of Psychiatry and Neurology (2008) and board certified in Sleep Medicine (2011).
Dr. Shelton is involved in the diagnosis and treatment of pediatric sleep and epilepsy disorders. Much of her research has been focused on sleep problems in children with neuro-developmental disorders (NDD). Her overall goal is to improve the quality of life of patients with NDD and their families.
Presentation: The Cardiovascular and Cognitive Consequences of Hypersomnia and OSA in PWS
This lecture will focus on cardiovascular effects and the cognitive/behavioral consequences of hypersomnia and untreated OSA.  In addition will explore the novel treatments associated with both.
Harold J.P. van Bosse, M.D.
Harold J.P. van Bosse, M.D., has been practicing pediatric orthopaedic surgery exclusively since completing his orthopaedic residency at the University of Illinois in Chicago in 1994, and his fellowship at Toronto's Hospital for Sick Children in 1995.  He joined the staff of the Philadelphia Shriners Hospital for Children in 2008, allowing for a more focused practice treating conditions of special interest.  His interest in Prader-Willi syndrome developed from treating a two-year-old child with PWS and severe scoliosis.  Through that patient, Dr. van Bosse was introduced to the community of specialists caring for children with PWS, joining them to round out the comprehensive care of these challenging and rewarding patients.  Much of his efforts have been treating the very young child with PWS and spine deformities.  For these children, treatment is devoted to the least invasive modalities that will preserve spinal growth and chest development. These include bracing, spinal casting and expandable implants, to avoid a spinal fusion during childhood.
Presentation: Orthopedics "Getting Something Straight"
Prader-Willi syndrome (PWS) has a number of important orthopaedic characteristics.  Milestones can take twice as long, and the children may need extra help achieving them, including bracing and physical therapy.  Children with PWS may have decreased bone strength, making them susceptible to fractures.  Other concerns for both the infant/toddler and in the older child are scoliosis, hip dysplasia and flat footedness.  In this presentation, we will discuss various options for helping children with PWS gain muscle and bone strength.  We will examine strategies for monitoring of spine and hip problems.  Focusing on the spinal deformities, we will outline a treatment process, including bracing, spinal casting, expandable spinal implants and spinal fusion.  We will also discuss anesthetic and post-operative recovery concerns for children with PWS undergoing surgery.
Get Ready for the 2019 PWSA (USA) National Convention