General Conference
October 25th & 26th
This two-day event attracts parents, grandparents, caregivers, and professionals. The attendees are skillfully guided through a choice of multiple learning tracks covering an array of topics that can be tailored to their individual preferences. It is a time to build relationships with other families, attend counseling sessions and support groups, meet with top specialists and authorities on PWS, and just have fun. Experts in the field provide attendees with up-to-date information and resources for addressing the very complex needs of supporting and caring for an individual diagnosed with PWS. 
Click here to view the General Conference schedule.  Note: Presentation topics are subject to change
Keynote Speaker: Rick Guidotti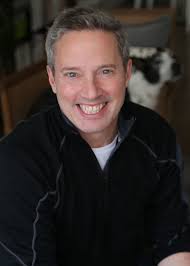 Rick Guidotti, an award-winning photographer, has spent the past eighteen years collaborating internationally with advocacy organizations/NGOs, medical schools, universities and other educational institutions to effect a sea-change in societal attitudes towards individuals living with genetic, physical, behavioral or intellectual difference; his work has been published in newspapers, magazines and journals as diverse as Elle, GQ, People, the American Journal of Medical Genetics, The Lancet, Spirituality and Health, the Washington Post, Atlantic Monthly and LIFE Magazine.
Rick is the founder and director of Positive Exposure, an innovative arts, education and advocacy organization working with individuals living with genetic difference. Positive Exposure utilizes the visual arts to significantly impact the fields of genetics, mental health and human rights.
The Positive Exposure photographic exhibition premiered at the People's Genome Celebration, June 2001, at the Smithsonian's National Museum of Natural History and continues to exhibit in galleries, museums and public arenas internationally. Positive Exposure is the subject of critically acclaimed Kartemquin Film's ON BEAUTY.
Register for the
General Conference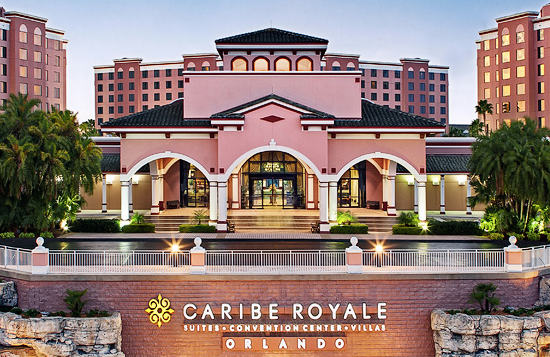 Hotel Reservations
Click here to make your reservation at the Caribe Royale in Orlando, FL under our PWSA (USA) discounted price or call 1-800-823-8300
Questions?
Contact Jackie Mallow
941-487-6726
jmallow@pwsausa.org
Kristi Rickenbach
Kristi Rickenbach and her husband John ran a non-profit organization for 12 years. This ministry has touched the lives of children in 48 states and 23 countries worldwide. Working with the youth in South Africa has become a yearly trip for the Rickenbachs and has changed the way they view the world. Kristi and John have been married for 30 years and have five amazing children and three beautiful grandbabies. Their youngest child, Justice Faith (15), was diagnosed with PWS (UPD) when she was one month old. Justice is currently in the ninth grade and loves helping other kids that are also dealing with PWS. Three of Kristi's passions in life are her faith, family, and helping families and children that are affected by Prader-Willi syndrome.  Kristi is the President of the PWSA Minnesota chapter, a parent mentor, and is a board member of PWSA (USA).
Janice Agarwal, PT, CNDT
Janice is a pediatric physical therapist with thirty years of experience treating children birth to 3 years of age. Janice was part of the Boston City Hospital neurodevelopmental evaluation team and the St. Mary's Hospital for Children early intervention team in New York. She received her certification in Pediatric (NDT) Neuro-developmental Training at the Bobath Center in London, England. She has lectured nationally and internationally on Developmental Interventions and Sensory Integration for hypotonic children and adults with PWS. She also has an extensive background incorporating Sensory Integration (SI) to normalize development and help manage behavioral problems in children and adults with special needs. PWSA (USA) published her book, Therapeutic Interventions for Children with Prader-Willi Syndrome.  Janice is a former nine-year member of the PWSA (USA) Board of Directors.  She is the mother of two boys, Alex age nineteen (PWS), and Sam, age eighteen.  She lives in Indiana where she and her husband David are developing a farm which will vocationally support adults with special needs.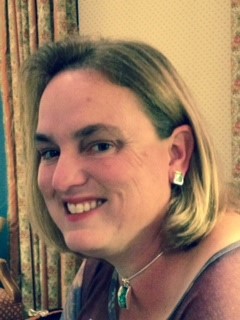 Patrice Carroll, LCSW
Patrice Carroll, LCSW, is the director of PWS services for both children and adults at Latham Centers in Massachusetts, USA. Patrice received her MSW from Simmons College, Boston, MA, in 2008. Patrice is the co-chair of the PWSA (USA) Professional Providers Board as well as the United States delegate for the International Prader Willi Syndrome Organisation (IPWSO) and has over 18 years of experience working with children and adults diagnosed with PWS. Patrice is a co-author of the book Living Healthy with Prader-Willi Syndrome.  In addition to her experience with developing person-centered vocational programming for people with PWS, she has specialized in the multi-modal management of skin and rectal picking using intensive, non-contingent, sensory stimulation.
Emily Felt
Emily Felt is a PWS mom, writer, and home chef working in the field of public health. She's also a coach and positive psychology practitioner who creates science-based tools to help people discover the good things in life. Her goal is to share the science of positive psychology with others to inspire curiosity, reflection and rejuvenation and ultimately help improve people's everyday lives. When her daughter was born with PWS, she knew she needed to find a positive approach to life. It was a blessing in disguise and inspired a journey not only to survive but to flourish. Emily has a master's degree in public policy and is a certified life coach and applied positive psychology practitioner through The Flourishing Center. She writes, manages communications and provides training for university health research groups in California and Barcelona, Spain.
Janice Forster, MD
Janice Forster, MD, is a developmental neuropsychiatrist who has been working with children, adolescents, adults with PWS and their families for over 30 years.  She has clinical experience with all levels of severity of the syndrome and across all living situations, from family to group home to inpatient hospitalization.  Because she has presented across the USA and around the world, Dr. Forster has a "world's-eye view" of how the syndrome is managed.  More recently, she has become involved in research exploring the developmental phenomenology of PWS and the efficacy of interventions to reduce stress in fathers of adolescents with PWS.  She is  "one-half" of the Pittsburgh Partnership (www.pittsburghpartnership.com), established 15 years ago with Dr. Linda Gourash, for clinical consultation and education of professionals, families, and caregivers.  In addition to serving on the Clinical Advisory Board of PWSA (USA), Dr. Forster is also on the Clinical and Scientific Advisory Boards of the International Prader-Willi Syndrome Organisation (IPWSO.)
Lisa Graziano, M.A., LMFT
Lisa Graziano, M.A., LMFT has been actively involved with local, state and national issues that impact persons with PWS since the birth of her son, Cameron, 20 years ago. She presents on a variety of aspects of PWS at conferences throughout the country, including behavior management, marital and family issues, and stress management, and she provides PWS training in the family home and at residential, work, and school settings. Lisa is former PWSA (USA) board member and PWCF's prior executive director.
Amy McDougal, M.S
Amy McDougall, M.S., has been a practicing School Psychologist in New York for seventeen years. Her professional experiences cover preschool to high school, with her responsibilities encompassing consultation, behavior intervention, crisis support, assessment and serving as the Chairperson for both CPSE and CSE. In her personal life, Amy is currently serving as President of the Prader-Willi Alliance of New York. She and her husband Harry have three children: Steven (24), Noelle (17, PWS) and Logan (15). Her "spare" time is spent at hockey rinks, lacrosse fields, horse barns and dance studios, cheering on her children.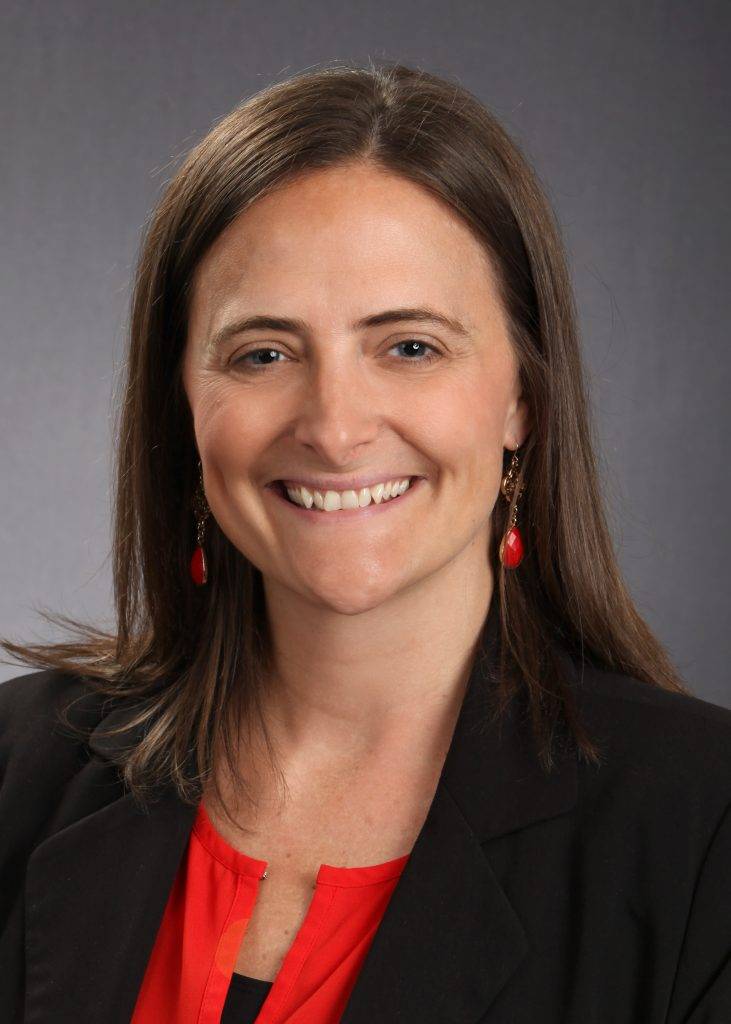 Amy McTighe, Ph.D.
Amy McTighe, Ph.D.  is currently the Director Prader-Will Syndrome Care Coordination at The Children's Institute of Pittsburgh. She is a graduate of Duquesne University where she received her Bachelor's and Master's degrees in Education with a focus on elementary education, special education, and reading and language arts. She obtained her PhD in Education focusing her research on students with disabilities and cognitive impairments. She is a graduate of the William & Mary Law School's Institute for Special Education Advocacy. Dr. McTighe is currently the chair of the Special Education Advisory Board for PWSA (USA). She has presented various times on Prader-Willi syndrome at the national and international level.
Cindy Szapacs, M.Ed. BCBA
Cindy Szapacs is a Board-Certified Behavior Analyst who has a Master's Degree in Education from the University of Virginia. Ever since high school, she has been interested in helping people who have disabilities. She was lucky enough to turn her passion into a career and has been working in the field of special education, mostly using applied behavior analysis, since that time. She has worked both as a direct service provider to individuals with a variety of diagnoses between the ages of 1 and 21 as well as a consultant providing individual, small group and large group trainings to families and professionals.
Cindy currently works as a Behavior Analyst, supporting classrooms run by the Bucks County Intermediate Unit #22 in Pennsylvania. She also is a mother of two boys, one of whom happens to have PWS. Since joining the PWS family, she has learned a lot about this unique population and has made a point of educating  herself and other professionals on how to best meet the needs of those with PWS.
Lisa Thornton, J.D.
Lisa Thornton is Mom to her daughter Kate, who just turned 16 and has Prader-Willi syndrome. Kate is the delight of the family!  Lisa has four other children, (two of whom are here presenting and helping with the conference), and a wonderfully supportive husband, Sid.  Lisa has served as president of the Utah Prader-Willi Syndrome Association for the last 14 years and was a board member for PWSA (USA) for six years. She helped start a very successful medical clinic in Utah, which has served adults and children with PWS for the last 10 years. She is helping with two college-like life-long programs for adults with intellectual disabilities, which currently serve over 80 students. Lisa has been an attorney for 31 years, currently practicing in the areas of estate planning and special needs legal planning. She has helped hundreds of families secure the legal planning needed to protect themselves and their child with special needs. You can contact Lisa at lisa@lisathorntonlaw.com.
Karen Tyson, Psy.D.
Karen Tyson, Psy.D.,is a Pediatric Neuropsychologist and the Chief Clinical Psychologist at the LD-ADHD Center of Hawaii. She has a Doctorate in Clinical Psychology and post-doctoral specialty training and certification in neuropsychology. She is a nationally recognized expert in the area of learning disabilities, ADHD and Autism. She is on faculty for the Institute for Special Education Advocacy at the William and Mary School of Law and is called on to testify in court for learning disabled students across the United States. Her clinic, the LD-ADHD Center of Hawaii, has multiple offices on Oahu and also on the Big Island. She specializes in learning disabilities, ADHD and Autism and conducts exhaustive neuropsychological evaluations to assist families and schools in better understanding a child's strengths and deficits. She is also an active researcher. Current research studies include gender differences in girls with autism as well as a reverse longitudinal study of the effects of Pitocin on the brain and possible correlations with Autism Spectrum Disorder.
Harold J.P. van Bosse, M.D
Harold J.P. van Bosse, M.D., has been practicing pediatric orthopaedic surgery exclusively since completing his orthopaedic residency at the University of Illinois in Chicago in 1994, and his fellowship at Toronto's Hospital for Sick Children in 1995. He joined the staff of the Philadelphia's Shriners Hospital for Children in 2008, allowing for a more focused practice treating conditions of special interest. His interest in Prader-Willi syndrome developed from treating a two-year-old child with PWS and severe scoliosis. Through that patient, Dr. van Bosse was introduced to the community of specialists caring for children with PWS, joining them to round out the comprehensive care of these challenging and rewarding patients. Much of his efforts have been treating the very young child with PWS and spine deformities. For these children, treatment is devoted to the least invasive modalities that will preserve spinal growth and chest development. These include bracing, spinal casting and expandable implants, to avoid a spinal fusion during childhood.
Muscle, Bone, Balance & Tone
Janice Agarwal, PT, CNDT & Harold J.P. van Bosse, M.D
Some of the important hallmarks of Prader-Willi syndrome are related to musculoskeletal issues, such as developmental delay due to their hypotonia, flat footedness, and scoliosis. We will discuss how these problems present, and what different options are available for treating them, in a tag-team style presentation with a physical therapist recognized as one of the country's foremost experts on physical development therapy for children with PWS, and a pediatric surgeon with a large patient population of children with PWS. We will touch upon various options for helping children with PWS gain muscle and bone strength and examine strategies for monitoring of spine and hip problems. Focusing on the spinal deformities, we will outline a treatment process, including bracing, spinal casting, expandable spinal implants and spinal fusion. We will also discuss anesthetic and post-operative recovery concerns for children with PWS undergoing surgery. The presentation will be in slide show format, and questions will be answered at the end of the session, time permitting.
Building & Maintaining Healthy Relationships
Patrice Carroll, LCSW & Amy McTighe, Ph.D. 
Healthy relationships are a key factor in living a quality life. Disruptions in appropriate social skills, cognitive impairments and challenges in day-to-day living can impact a person's ability to form and keep relationships. This session will explore strategies to assist individuals in creating and maintaining healthy friendships, romantic relationships and will explore issues related to sexuality.
Using the Science of Resilience to Thrive as a PWS Family
Emily Felt
Have you ever felt overwhelmed by life with PWS? This session will introduce participants to the science of resilience and provide practical tools for putting it to use in the daily management of family life. Resilience is a concept studied within positive psychology, also known as the science of human flourishing. It is a broad field that encompasses aspects of public health, psychology, neuroscience, self-development, individual and organizational productivity and others. There is significant scientific research that shows that we can build our resilience skills through life's challenges, leading to increased levels of positive emotion, physical health and well-being.  In this session, participants will learn about the scientific research on resilience, how to rewire the brain towards positive functioning and how to build resilience to support a flourishing family life in the context of PWS.
Psychiatric Medications
Janice Forster, MD
This lecture will describe when, why and how to use psychotropic medications in persons with PWS. The most commonly used medications will be identified, and their action in the brain will be described.  Target symptoms and potential side effects will be discussed.  The role of the parent in the treatment process will be emphasized.
New Federal Rules Impact Your Future: New Tools to Help Keep Your Child or Adult with PWS Safe
Lisa Graziano, M.A., LMFT
New rules and regulations significantly affect residential providers, day programs, vocational work sites, volunteer sites… any provider that receives Federal funding anywhere in the United States. A critical component of the new Rules and Regulations directly impacts the health and safety of persons with PWS because they require that "Individuals have freedom and support to control their schedules and activities and have access to food any time."
Prader-Willi California Foundation's (PWCF) Home and Community Based Services (HCBS) Task Force has been working with various Federal and State agencies and PWS specialists to develop new tools to help families and providers advocate for a safe and appropriate environment for adults with PWS. This presentation will provide attendees with an overview of the major issues and introduce new tools developed to keep your adult safe now, and your child safe in the future.
There's even a new tool to help parents of the school age child receive necessary supports and services including aide support!  You don't want to miss this presentation.
Practical Behavior Solutions
Cindy Szapacs, M.Ed. BCBA & Amy McDougal, M.S
This session will offer participants take-home, practical solutions for behavior challenges often displayed by people who have Prader-Willi syndrome. The science of behavior behind these solutions will also be reviewed. A certified school psychologist and a board-certified behavior analyst, both of whom have a family member who has Prader-Willi syndrome, will present this information in terms and with practical examples so people with varying levels of background in behavior intervention can understand.
Legal Planning and Guardianship Protection for Individuals with PWS
Lisa Thornton, J.D.
Do you wonder how to legally protect your child with Prader-Willi syndrome? Do you worry about how to care for your child and preserve their benefits now and after you pass away? Come spend a productive hour with Lisa Thornton, an attorney for 31 years who has helped hundreds of families secure guardianship and special needs legal planning. Lisa will present ideas for protecting your child's SSI and Medicaid benefits. She will also show how to put legal protections in place for you and your child with PWS, including securing guardianship and setting up a special needs trust.   A free sample special needs trust for your child will be provided to all attendees.  Lisa has a 16-year-old daughter with PWS and understands the particular legal issues our families face.
What do all these test scores really mean?
Karen Tyson, Psy.D.
Learn how to understand psychological and neuropsychological test scores, how to interpret test data and understand standard scores, T-scores and scaled scores. What do these scores mean and what and how do they measure? Dr. Tyson will cover gold standard evaluations and teach parents how to request specific tests and why they are so necessary to gain a full clinical picture. Her presentation will provide tips and tactics on how to interpret and understand how some data can be misleading and what to look for in an evaluation.  Additionally, she will talk about diagnoses that often co-occur with PWS,  what should be evaluated and how to obtain the best outcomes for your loved one
Get Ready for the 2019 PWSA (USA) National Convention!